I had so much fun this afternoon taking updated birthday photos for this sweet little girl. I cannot believe the last time I saw her was at her one year birthday where she did a pink and pearl cake smash. Now she turns two next weekend and is such a sweet, fun little girl!
I also have to say her mom picked the cutest outfits for Rylie today! Last year we did a pumpkin theme with pink and orange and this year was pink, white, and black with Minnie Mouse. You guys know I'm a huge Disney fan, right?! These photos are just so adorable and Miss Rylie was all smiles and twirls in her big fluffy tutu. It's hard to go wrong with pink sparkles and a tutu!
Rylie also got to try out my new teal background and I'm already in love! Her outfits perfectly matched and she had a blast sitting in my little u-chair, even though she preferred to sit sideways. I love how much personality shown through on these with her big smiles. Finally we took a few outside with my aspen trees in the yard. She played peek-a-boo and we had some gorgeous light coming through the trees as my husband stood there in the branches with my huge reflector creating the perfect mood. A big shout out to him for standing out there sweating with us to get these adorable portraits.
I'm so excited I got to see Rylie again this year for these special two-year-old photos! A big thanks to her mom for reaching out and entrusting me with these memories.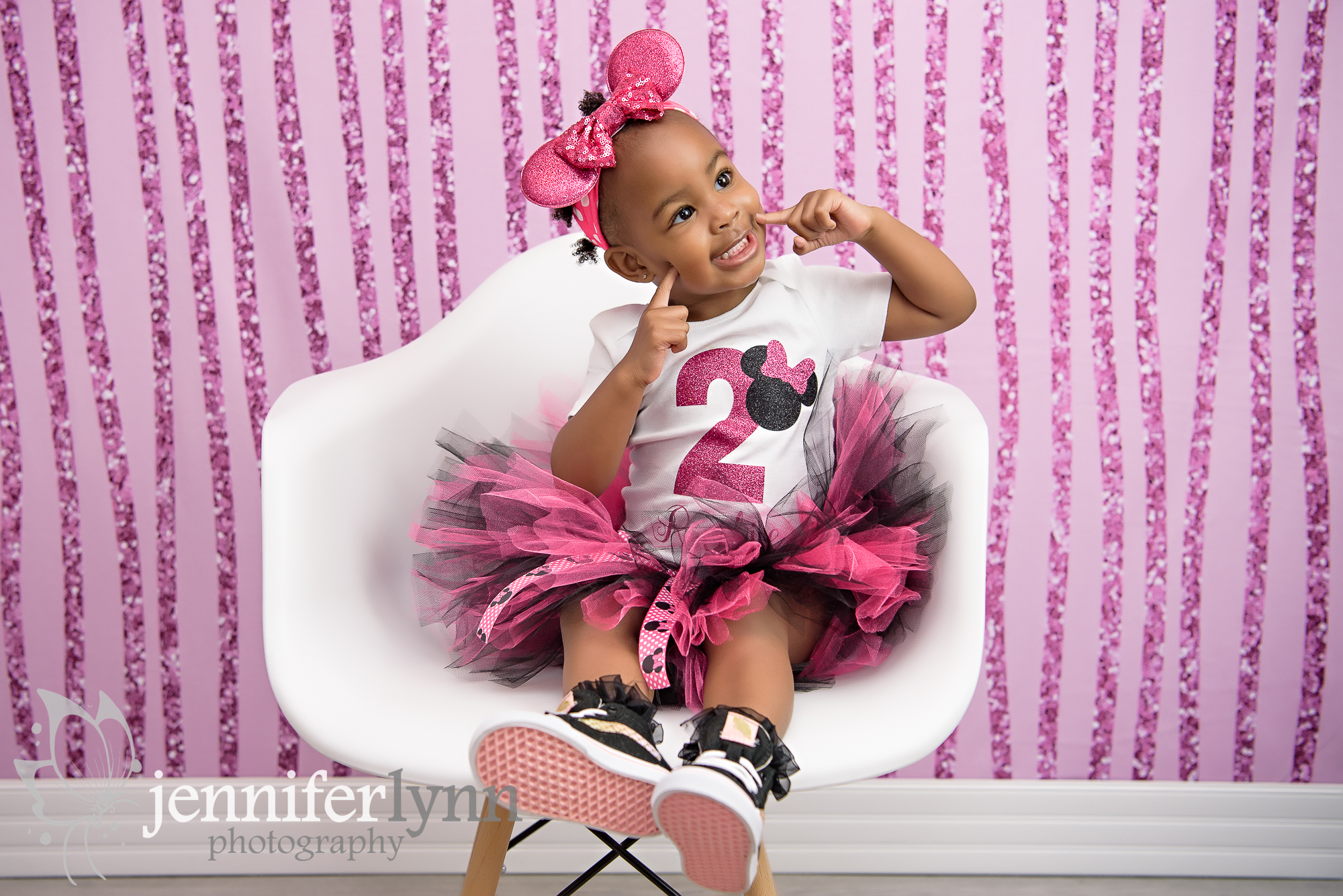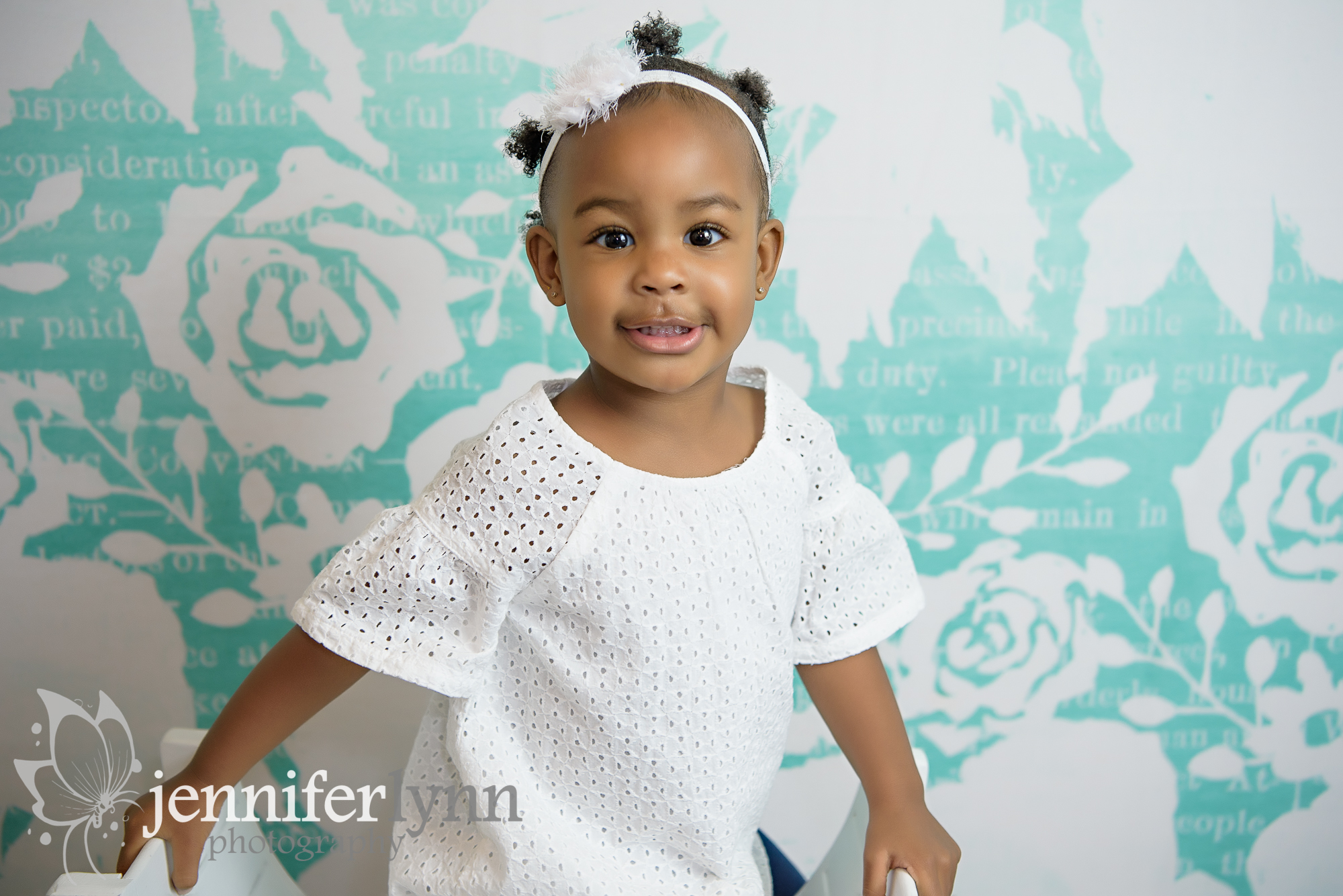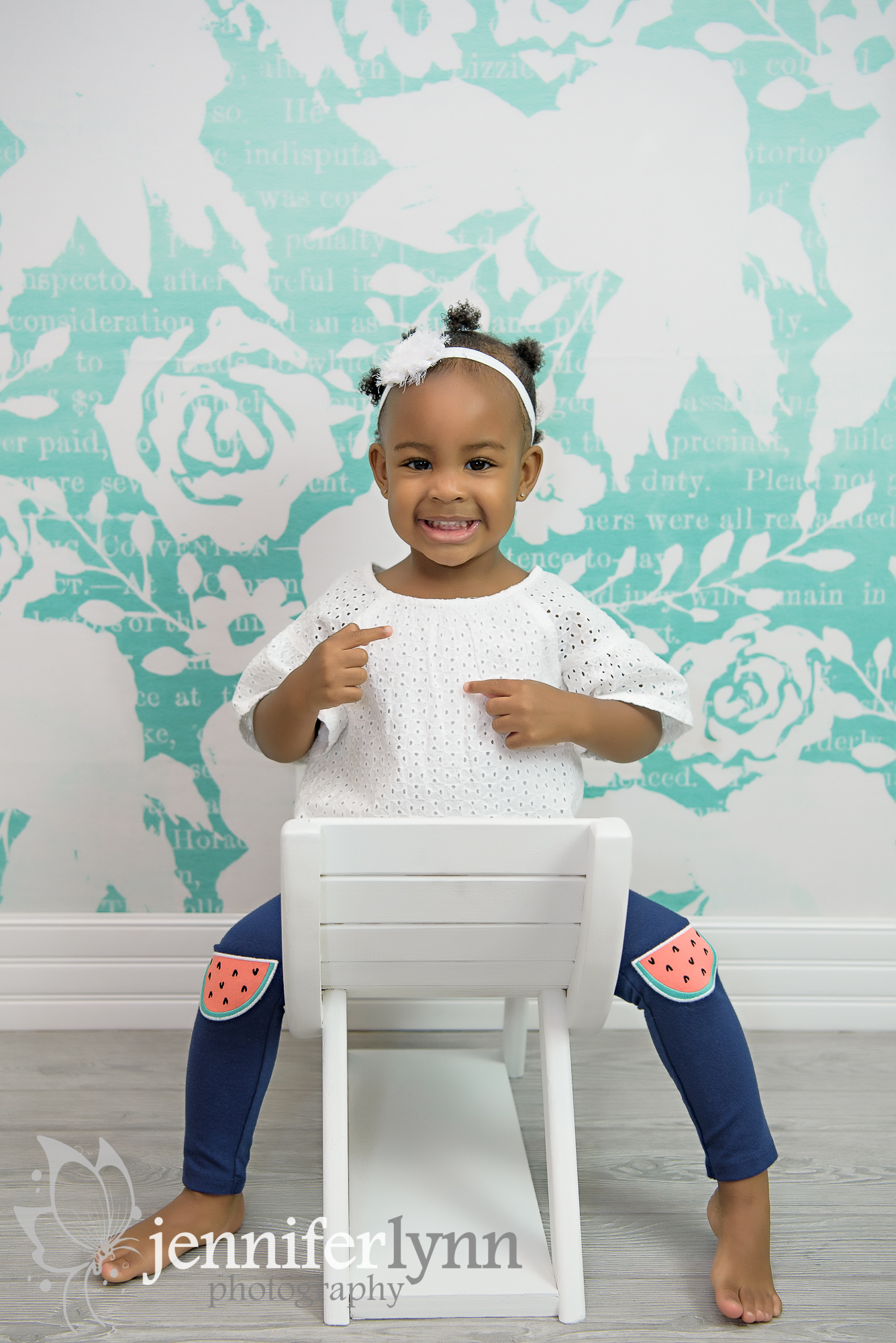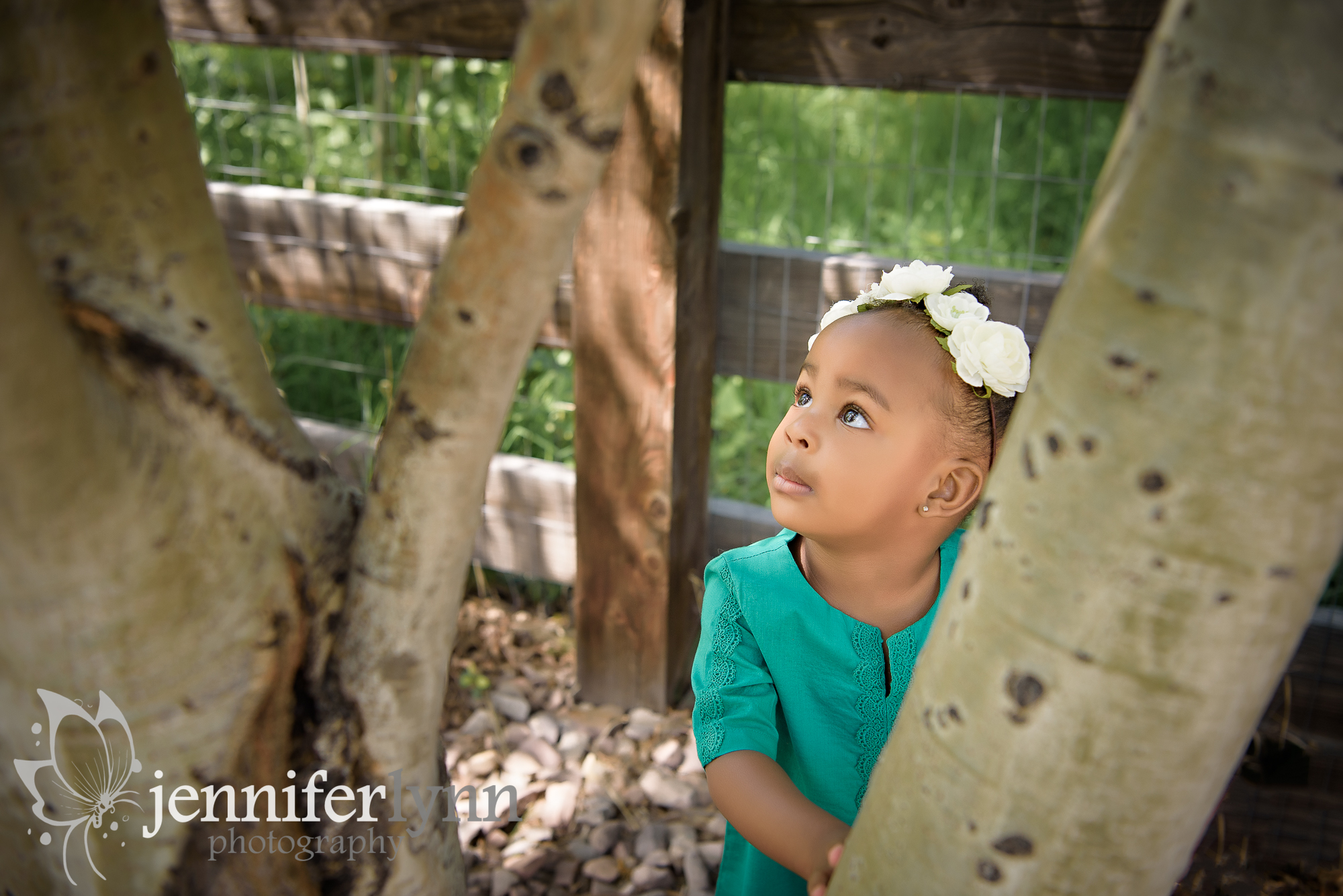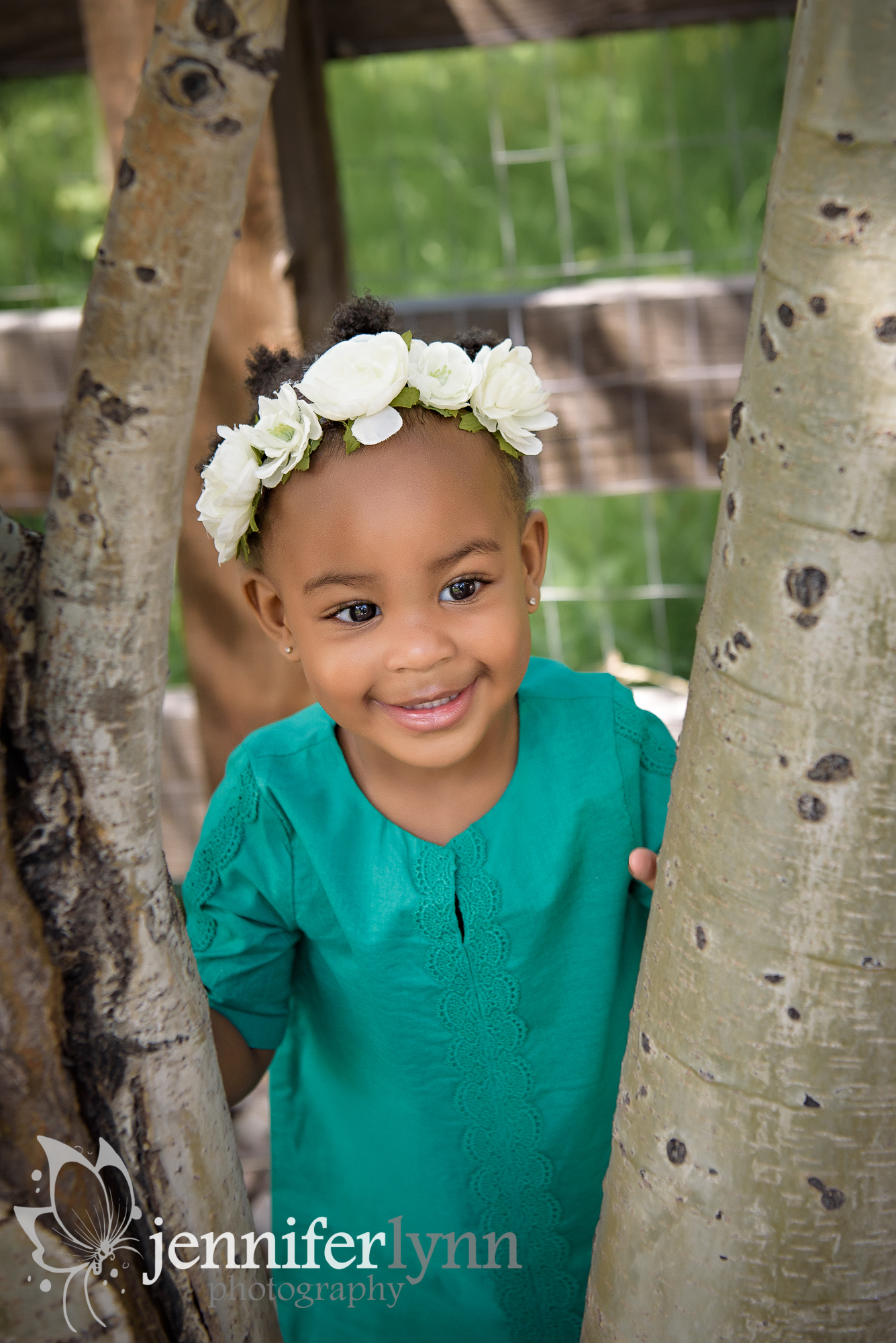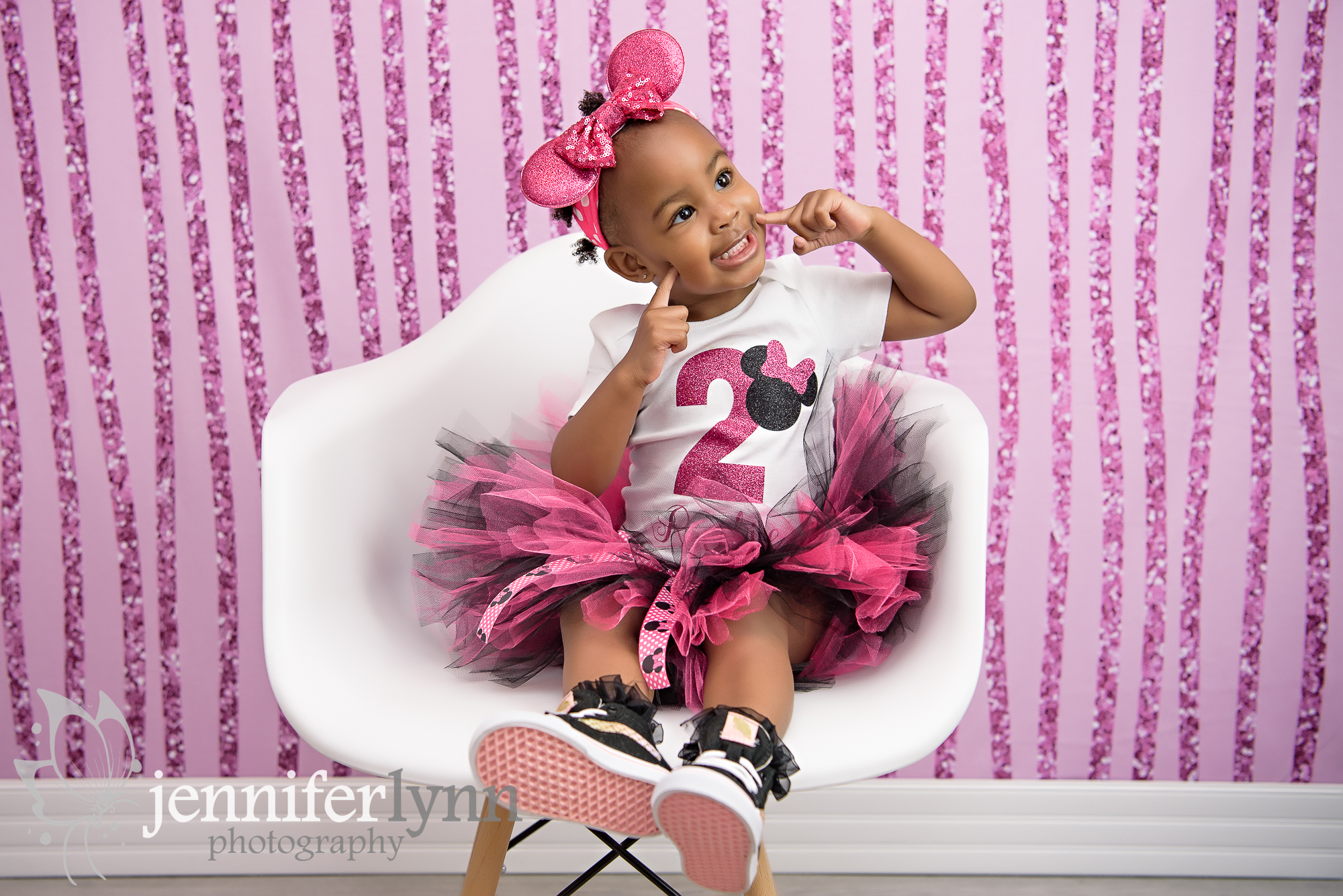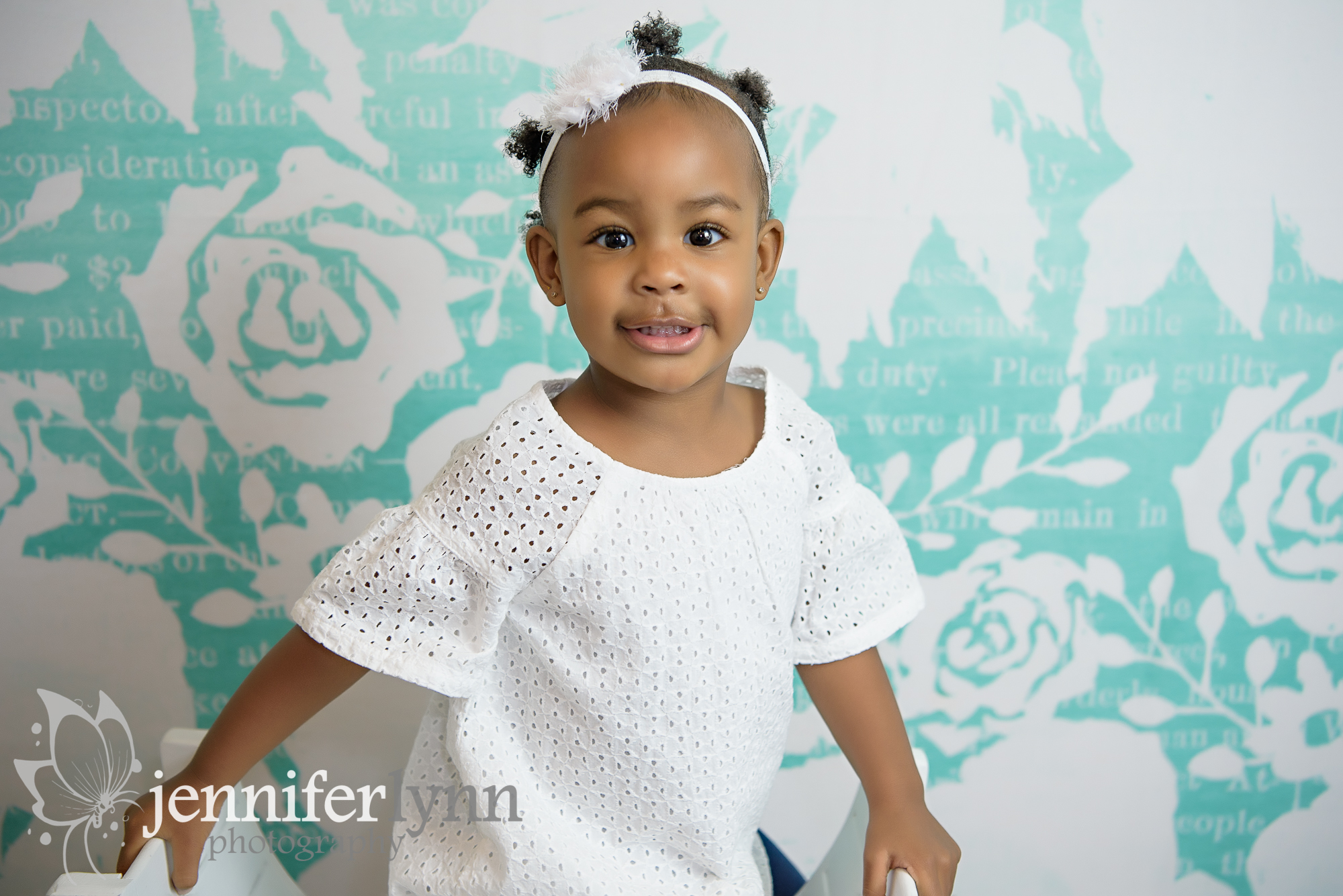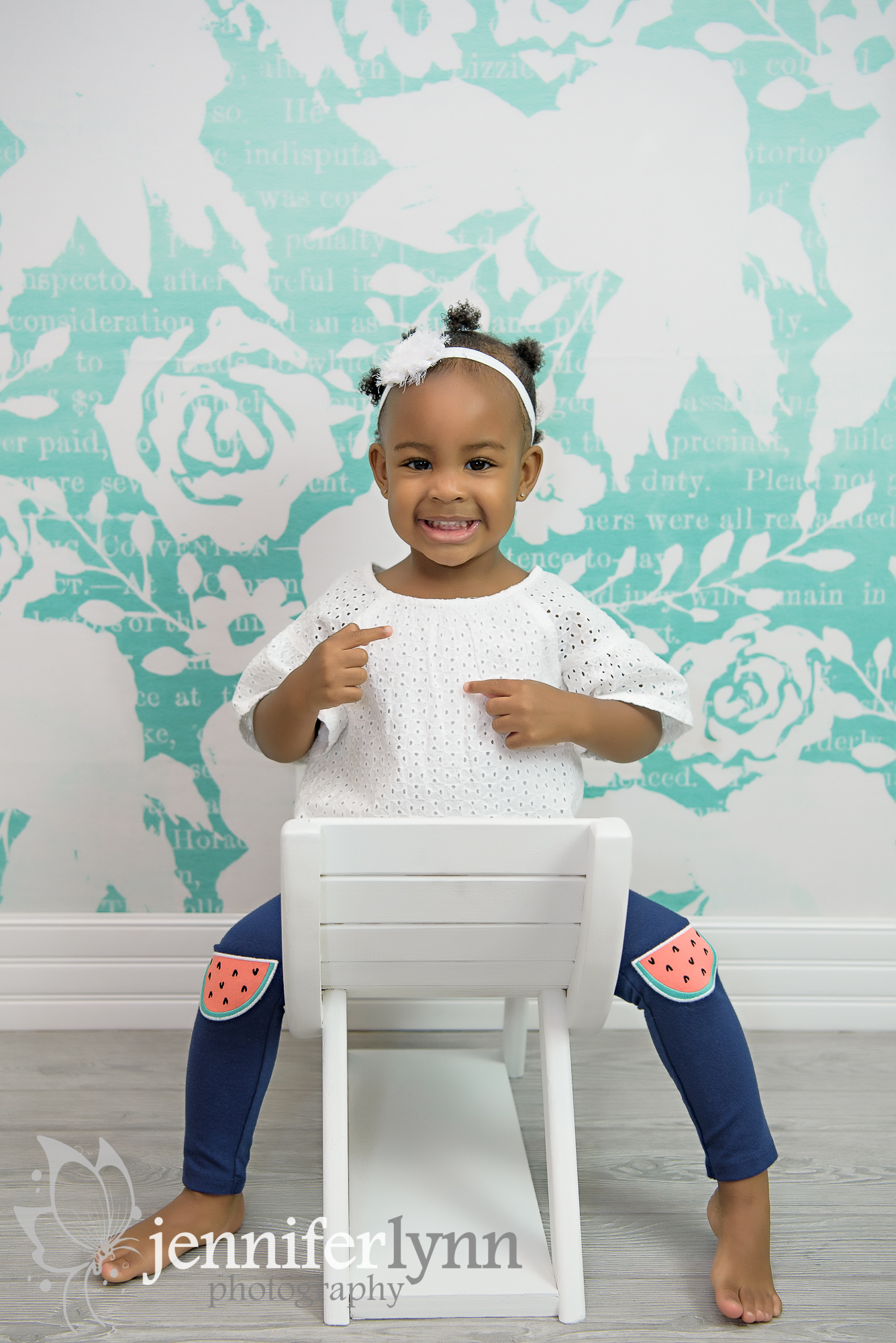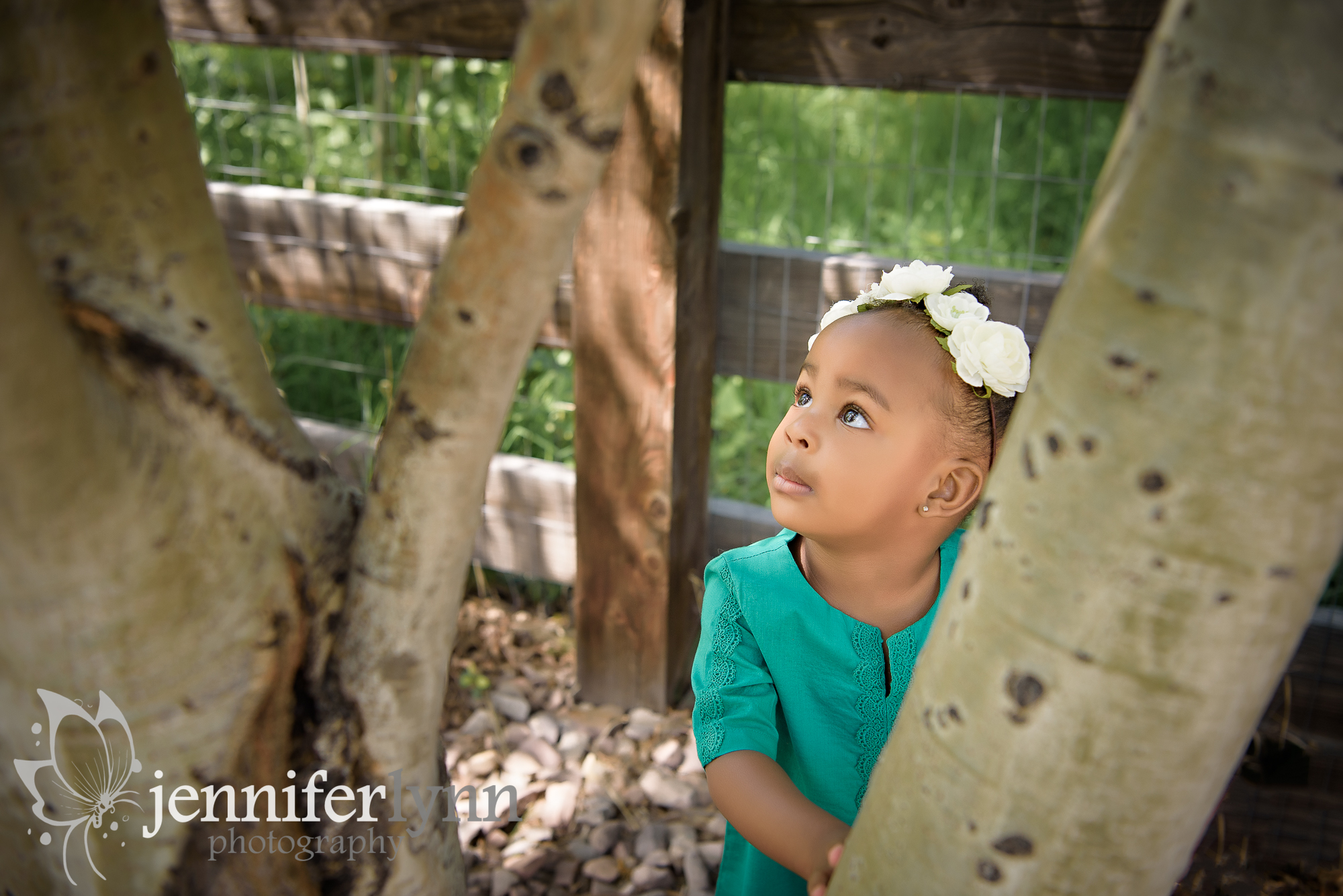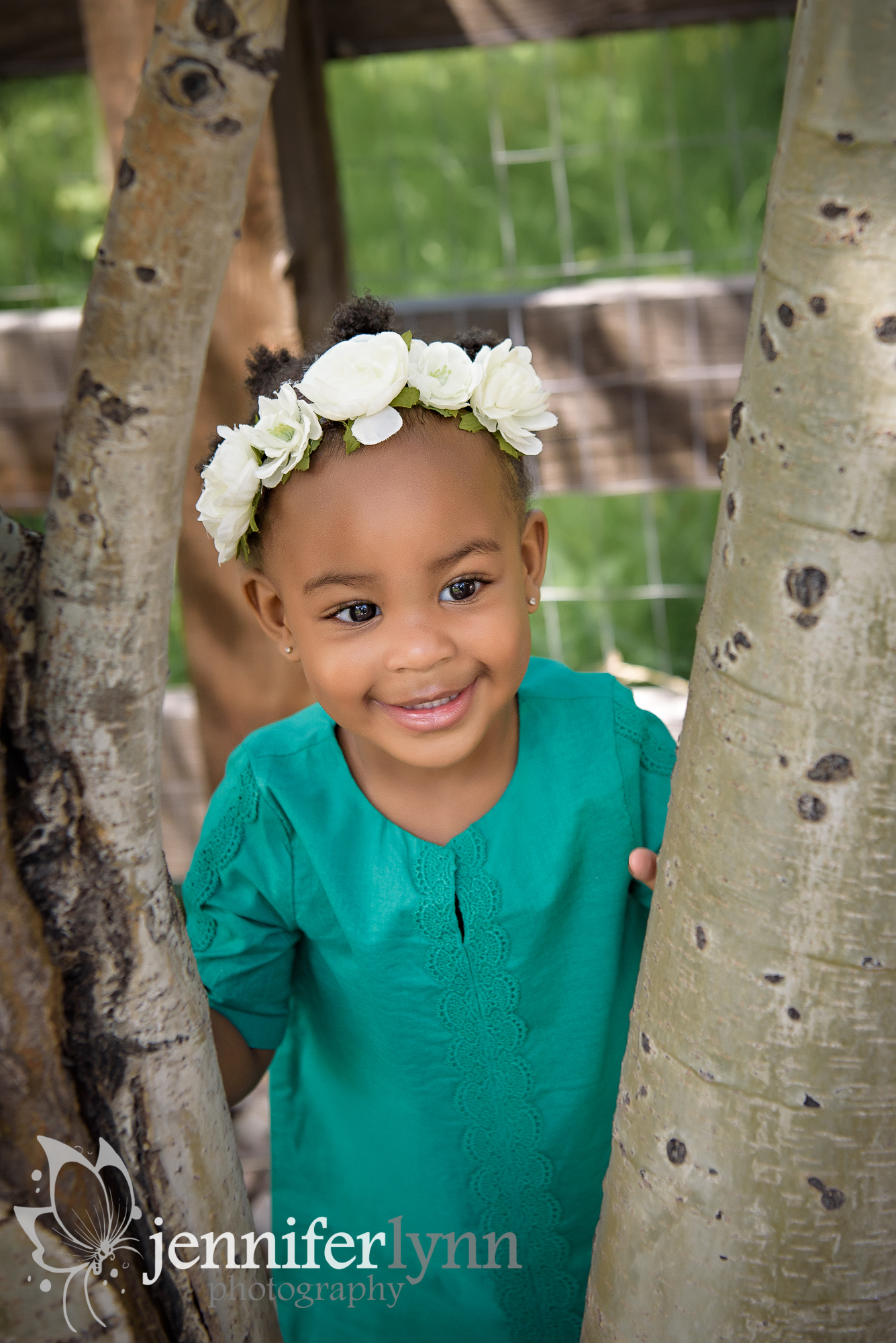 Thinking of booking a session for your child or baby? It's never too early or too late, especially to make sure you preserve all those milestone memories of baby's first year! Contact me today to book your session and ask about my baby milestone package for all of baby's first year.
CONTACT ME TO BOOK YOUR SESSION TODAY!
JENNIFER LYNN PHOTOGRAPHY: Maternity, Newborn, Baby, Child, Family