I know this beautiful family through our daughter's Girl Scout troop. Miss Shelby is a joy at scouts and I loved being part of some new family photos for these very deserving people. We'd originally planned dates and times for our session around yellow and gold fall leaves, but alas the colors aren't here yet in Denver. As a bonus, it seems our timing aligned perfectly with the homecoming dance at Cheroke Trails High School. So no matter where we went, we were with dozens and dozens of teenagers and their parents taking homecoming pictures.
Still, I'm so glad we kept our session! It truly was a phenomenal evening evening to walk around outside. We could not have asked for better weather this time of year. It wasn't too cold, not too windy, and we had a gorgeous sunset over the mountains.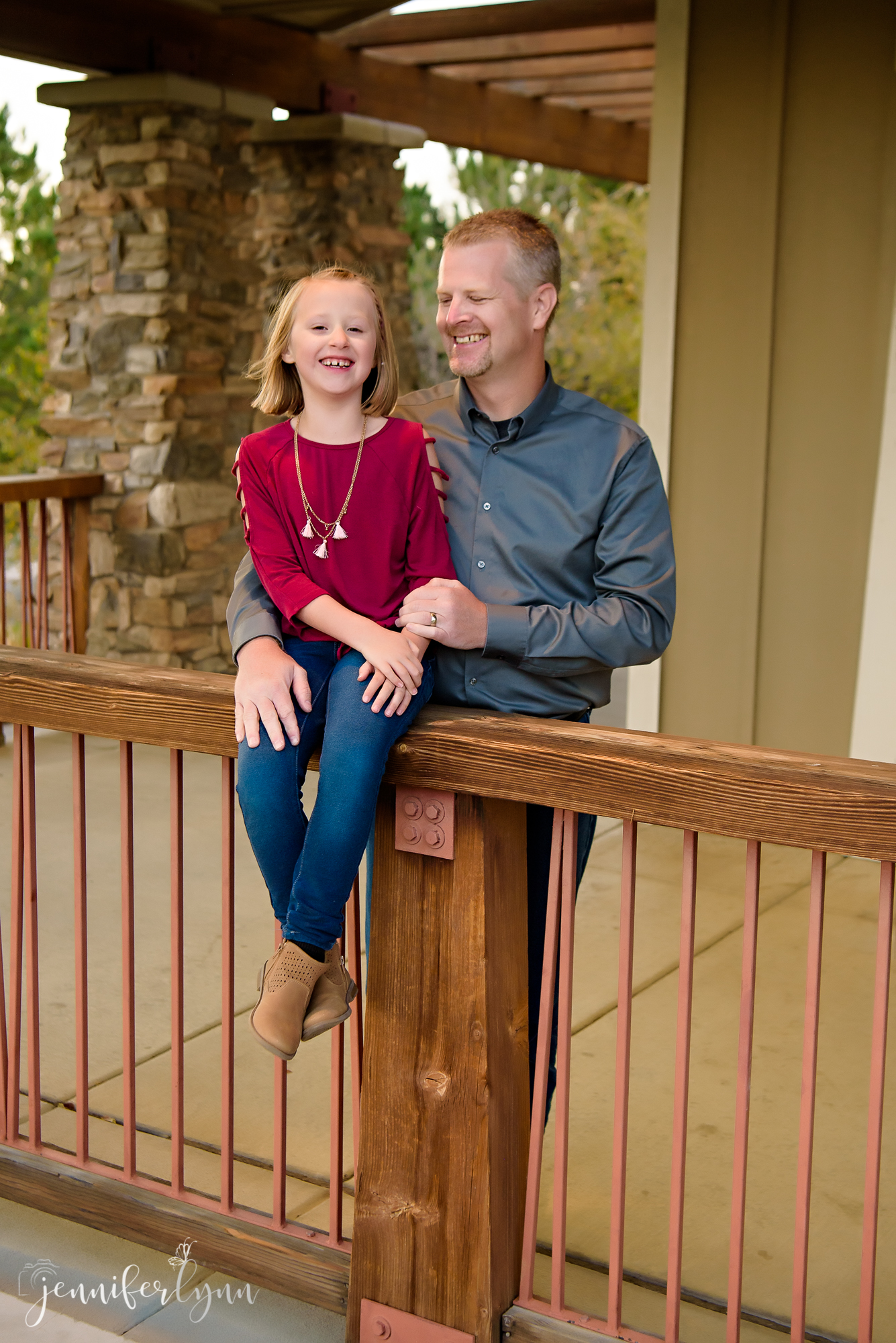 I'd also like to take a minute to brag about this dog! She was one of the most well behaved dogs I've met, and what's even more incredible is the family adopted her only a few months ago. She didn't wander off when not on a leash, was very calm, and beyond cooperative. I think Shelby is in love with her new pet!
I am again so honored and excited to have been part of these new pictures for the Martin's. I had a wonderful evening with you preserving memories, and I can't wait to deliver your gallery.
Thinking of booking a family session? I do outdoor family sessions so we capture a mix of candids and posed images for your personal gallery. Contact me today with any questions about preserving your family's memories!