Next up for fall photos this year are my very good friends and neighbors. I am so lucky they moved in next door a little over a year ago! These boys have become great friends with my kids and all the gang jump the fence back and forth to play and hang out. We each even built a path to the fence, so unless you knew the purpose of said walkway, it'd look like a path to nowhere!
This family again had crossed their fingers for fall leaves since we are fully into October right now. While we lucked out there, it was again a gorgeous and otherwise perfect evening to be out at sunset taking pictures. We had another beautiful sunset behind the mountains, and we were able to also get a few beforehand at my water feature location.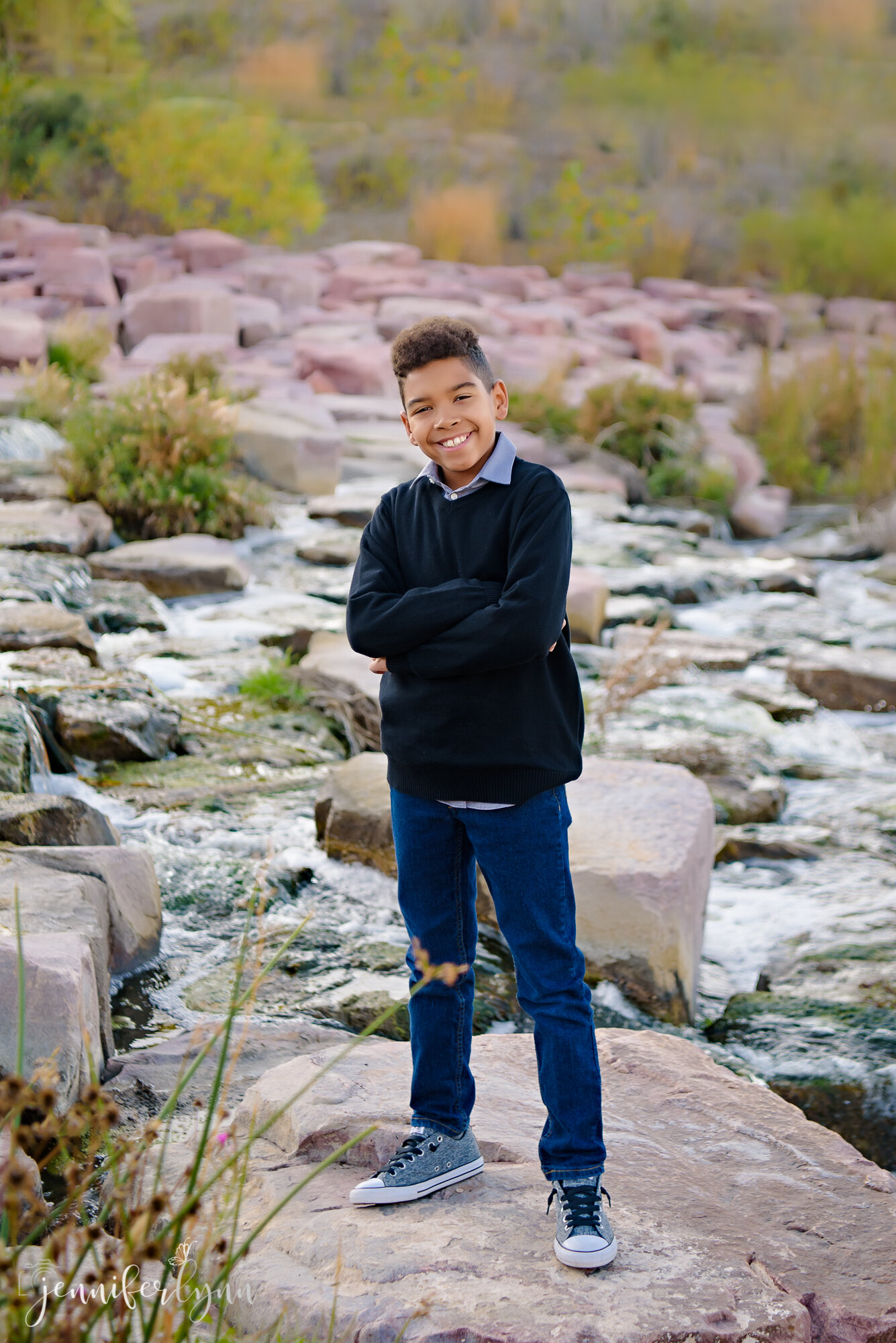 The boys were great sports and I loved culling through the images and seeing the ones where they looked at each other and tried to not laugh. I also had the family do a silly photo before we moved to most new locations and let me tell you they've got skills! Every time they had new faces or silly things to do…impressive, most impressive.
Thanks for hanging out with me and allowing me to take your new Colorado family pictures! At some point all these bloopers will come back to haunt you as they are too good to waste.
Thinking of booking a family session? I do outdoor family sessions so we capture a mix of candid and posed images for your personal gallery. Contact me today with any questions about preserving your family's memories!