This little guy is growing up fast and is already six months old! I met his family for maternity photos last year in December, then had the privilege of photographing their Fresh 48 the day after Samuel was born and his official newborn session later that week. I was beyond honored that they asked me to be part of his big baptism day yesterday. It's truly a special time when family comes together to celebrate such a milestone in the life of a child, and I felt like part of the family as they welcomed me to participate in the event and preserve these incredible memories.
The first part of the day took place at the church for his official baptism, or as the family fondly called it, "Sammy's first bath." We got great family photos of all those who came to celebrate with Samuel and his parents, as well as capturing the actual event. Samuel seemed perfectly fine with the whole endeavor and looked adorable in his little white outfit and tiny cross chain necklace. Afterwards we took more family photos in the courtyard of the church to truly commemorate the occasion with all who were present.
We ended our session at the family's home, where we got some individual portraits of Samuel in is sweet baptismal outfit with the family Bible. Then we captured a few more family photos with grandparents and, of course, the dog.
A big thanks to this family for letting me participate in your big day. I truly enjoying seeing you all again and congrats on such a milestone for little Samuel.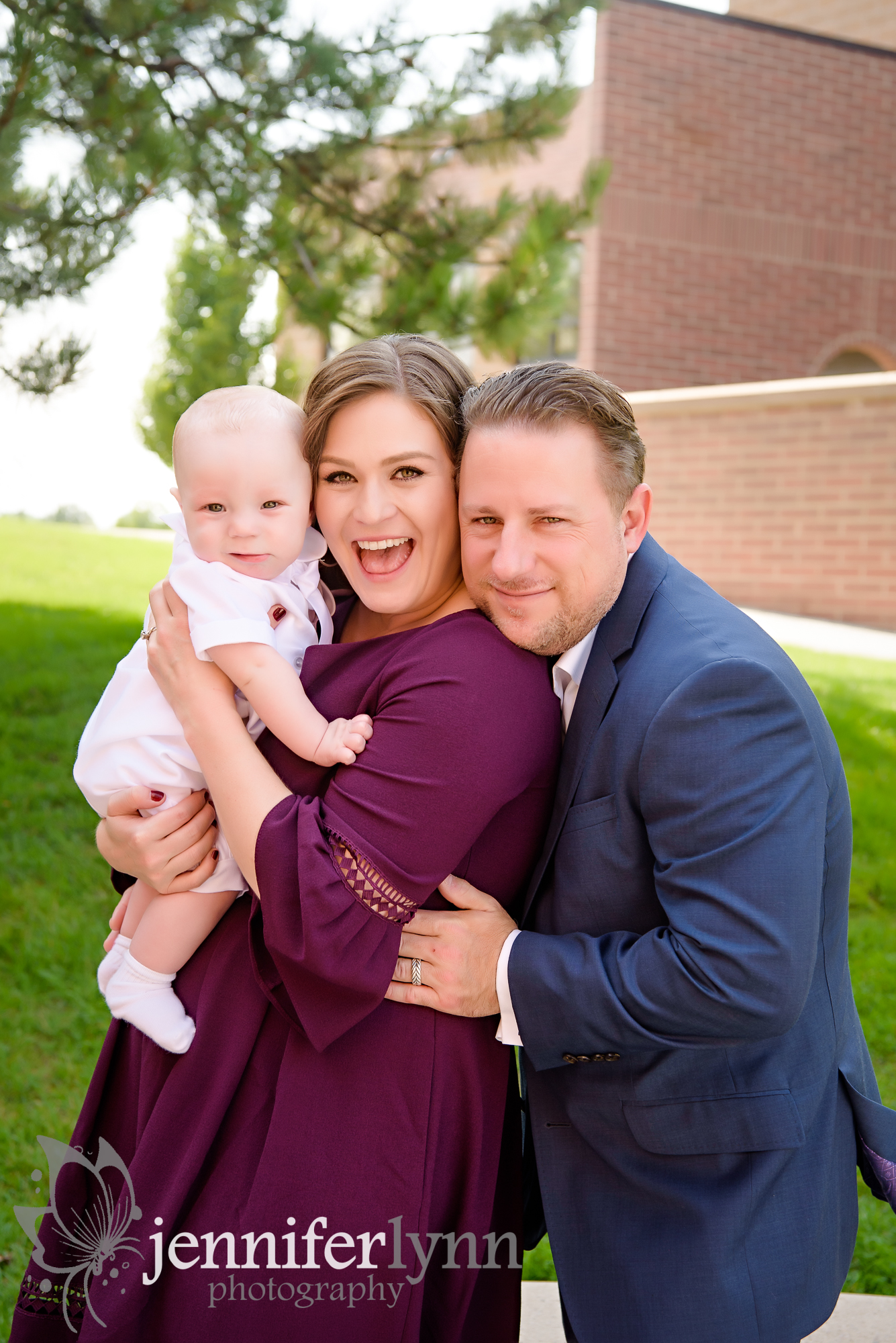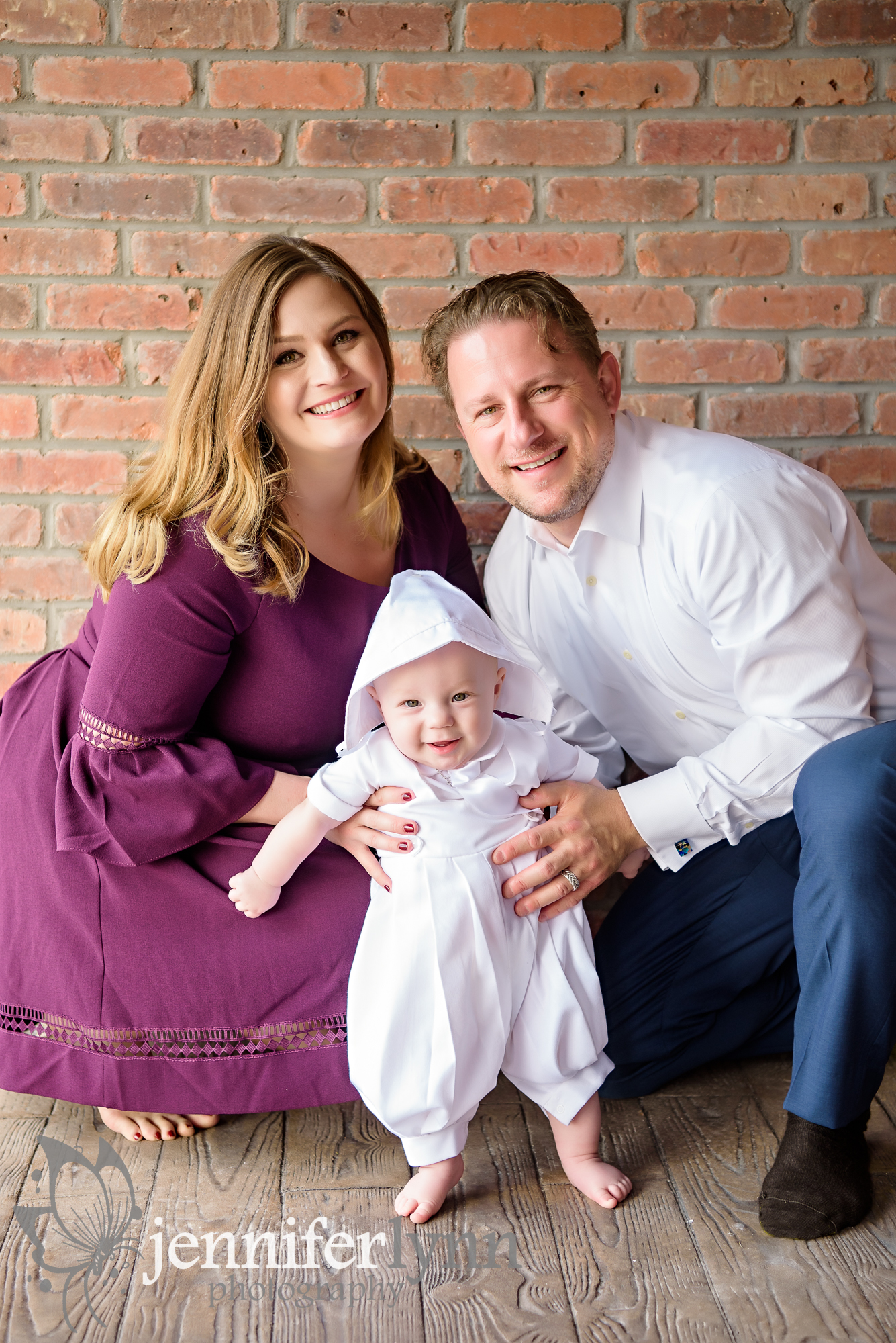 Thinking of booking a session for your child or baby? It's never too early or too late, especially to make sure you preserve all those milestone memories of baby's first year! Contact me today to book your session and ask about my baby milestone package for all of baby's first year.

CONTACT ME TO BOOK YOUR SESSION TODAY!
JENNIFER LYNN PHOTOGRAPHY: Maternity, Newborn, Baby, Child, Family