I met Jessica and her husband at the Prego Expo 2017 when it came to Denver earlier this year in June. I got to take a few fun photos for them at my booth where I was doing maternity mini sessions. I'm so glad I got to see this fun couple again for a full length, outdoor maternity session and capture this special time before their little boy arrives later in October. I may also be even more excited I get to meet Thomas and take his newborn photos! It's one my absolute favorite things to preserve memories for families during a pregnancy and then photograph the newest little blessing.
We spent the first part of our session near a small pond that is fed by a water feature with boulders. It helps me get some neat angles I can't otherwise get as I'm able to stand up much higher than my clients! We had a gorgeous blue sky that reflected into the pond and made for some beautiful pictures. The couple was also extremely nice and let me play around with my new crystal ball. I've been taking personal photographs and practicing with it, but this was the first time I tried incorporating it into a session. I love how the refraction really worked at the water location and I may just bring the crystal with me to future sessions!
Then we had another spectacular sunset over the mountains. I have gotten to see so many gorgeous sunsets this summer and this one perfectly matched the purple gown Jessica brought. I also played around a bit with the shadows and lighting for a few photos and love how the light outlines her baby bump.
A huge thank you to this couple for choosing me for not only these special memories as a family of two, but also for when you become a family of three. I look forward to little Thomas' arrival!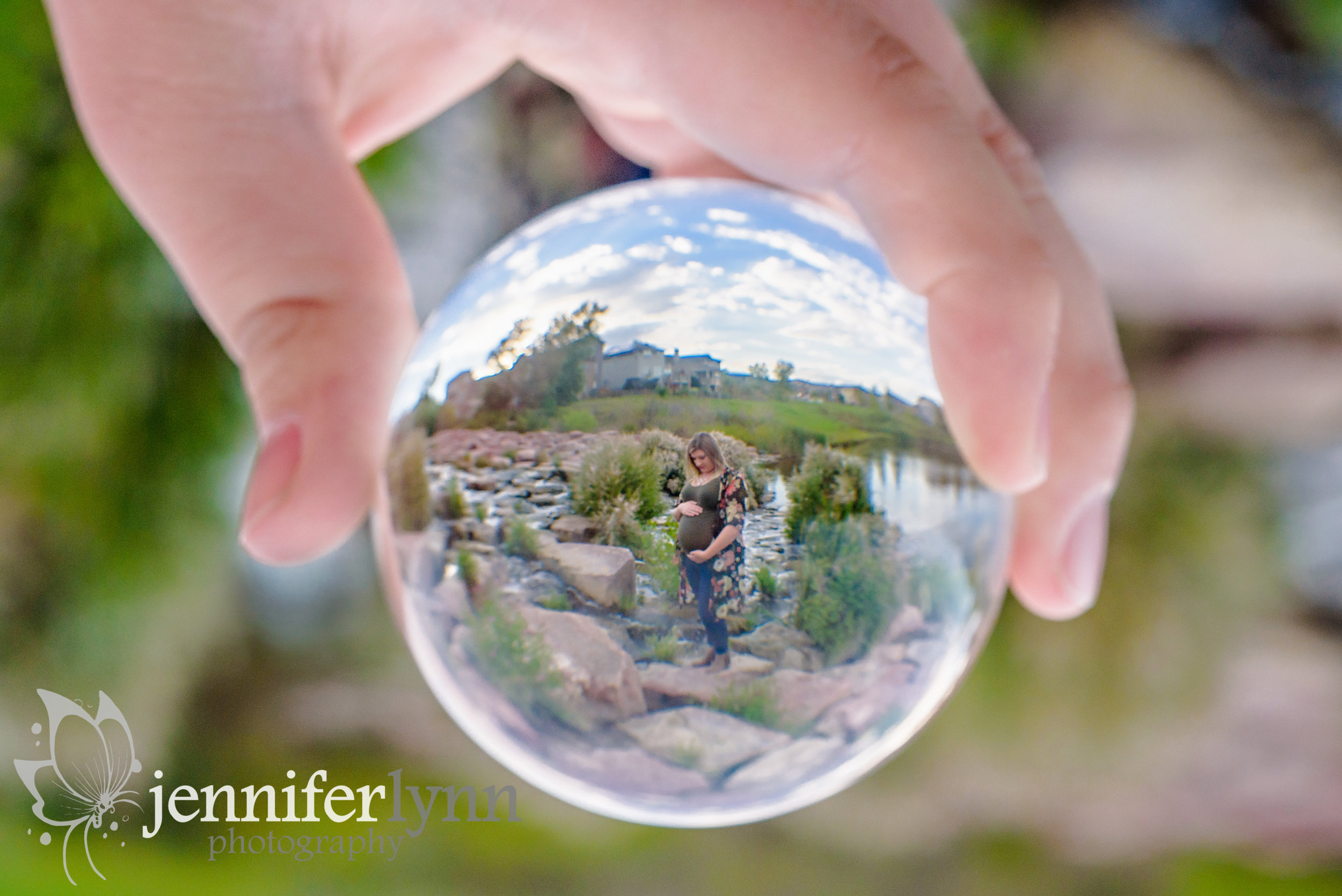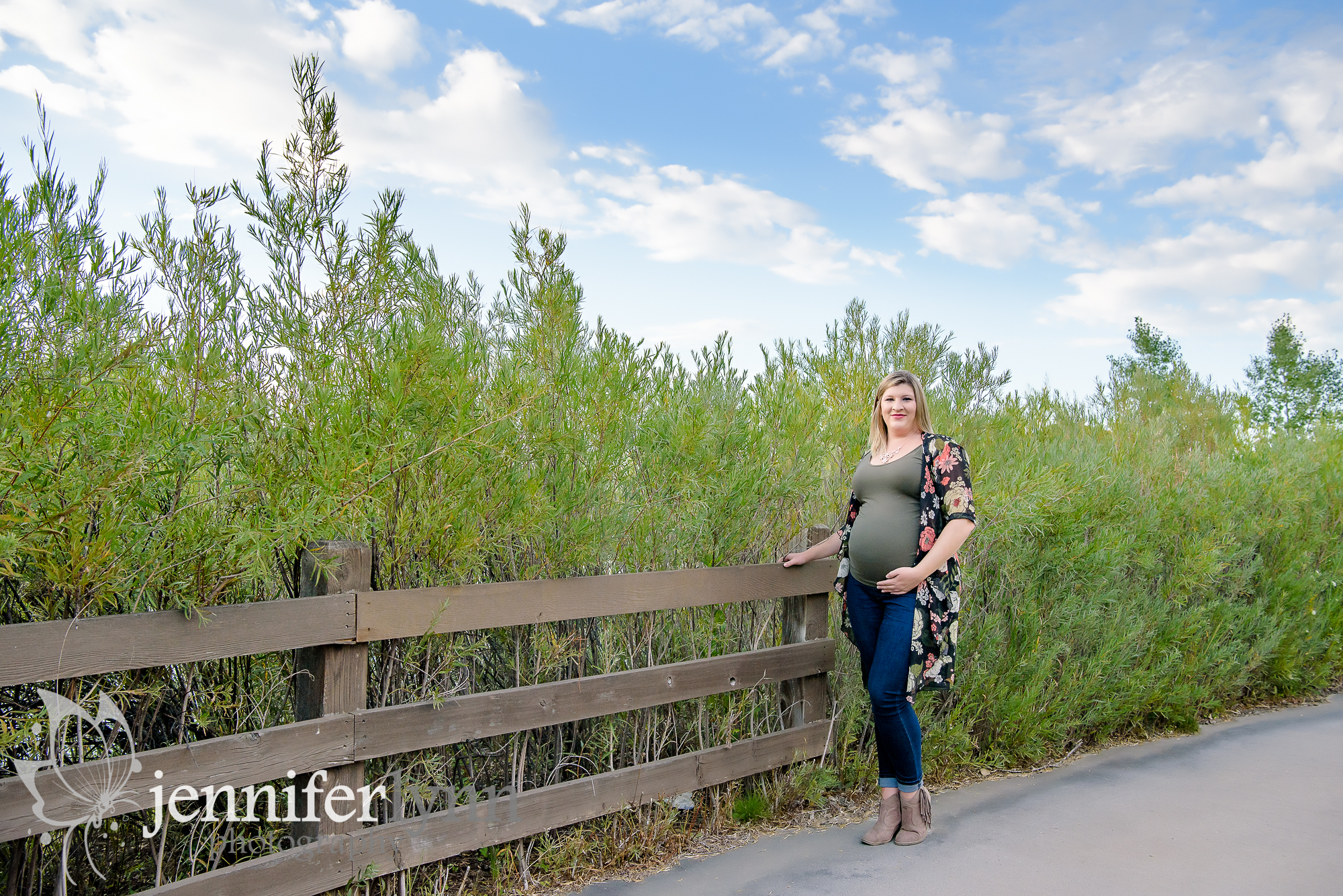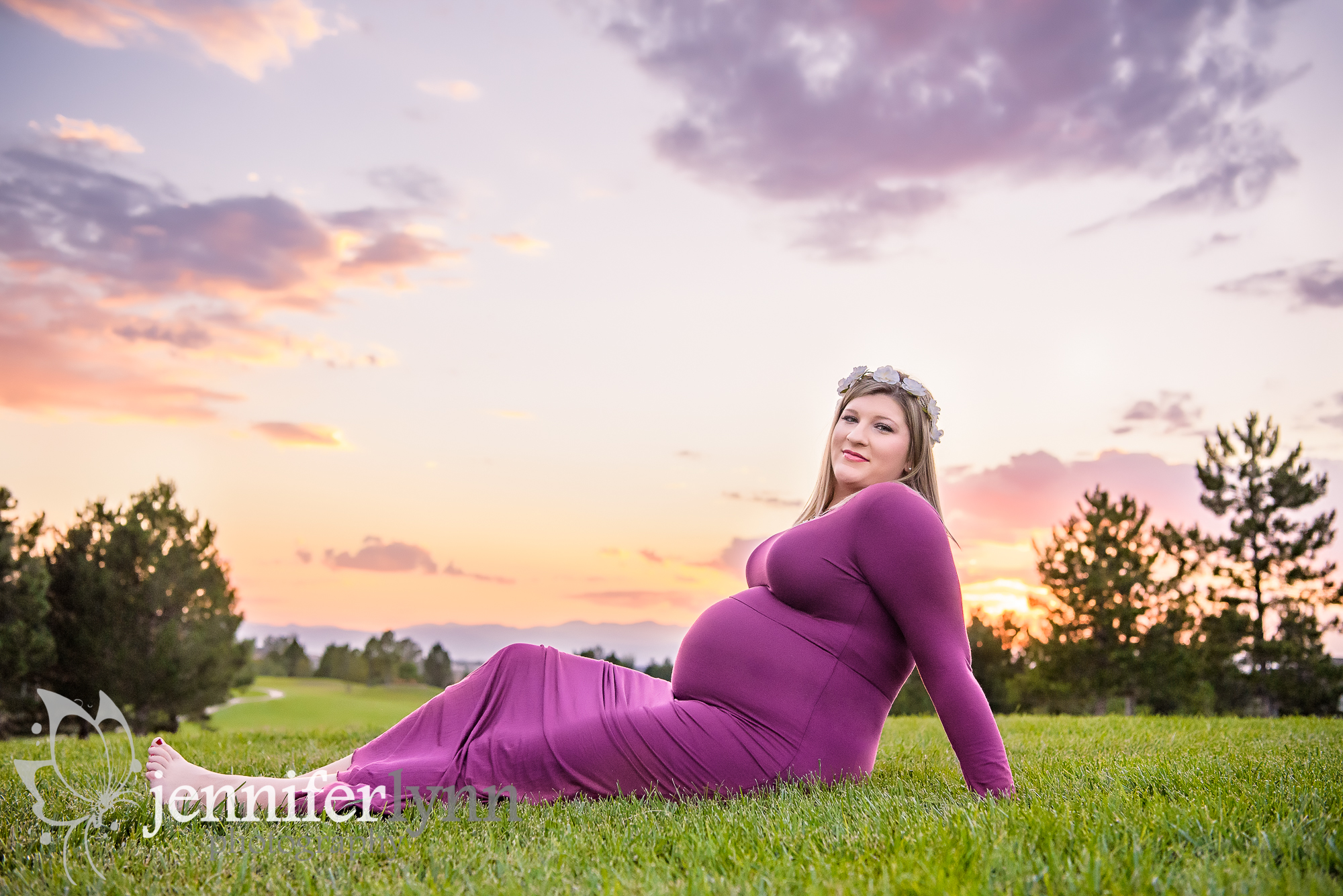 Thinking of booking a maternity session for your little bump? It's never too early to get on my calendar to make sure we time it right in your third trimester. Contact me today to book your session and be sure to take advantage of the maternity session discount when you also schedule your newborn photos.
CONTACT ME TO BOOK YOUR SESSION TODAY!
JENNIFER LYNN PHOTOGRAPHY: Maternity, Newborn, Baby, Child, Family