Elaina had to wait a long time for her sneak peek as we had to do her session over two different days. So this lucky girl gets a bigger sneak peek as I picked a few photos from each of the two days!
The first day we went out to the 17 Mile House and Barn in Parker. We gambled that the rain would hold off long enough for us to get in her senior session, but we got about 45 minutes in before it started pouring. Luckily we snagged some great photos in one of her outfits and even a few in her floral dress before the rain. I love how we were able to utilize some of the neat spots around the barn and even the gorgeous summer flowers.
A few days later we met again at our country setting and had a gorgeous evening to finish her senior session, complete with beautiful clouds and Colorado sunset. It was as if Mother Nature was making up for the last time we met! This time we were able to walk around the windmill, the rustic fence, and even venture into the open field next to the barn. There was even a piece of old farming equipment that made for some truly country photos with her in her light blue dress and cowgirl boots. And did I mention the sky?! It was beyond gorgeous!
Finally, I wanted to share a few of the pictures Elaina wanted with her truck. Epic sky made for some epic photos and I LOVE how they turned out.
A big thanks to the family for meeting with me on two separate occasions. I truly enjoyed working with you all and can't wait to get you the rest of Elaina's gallery.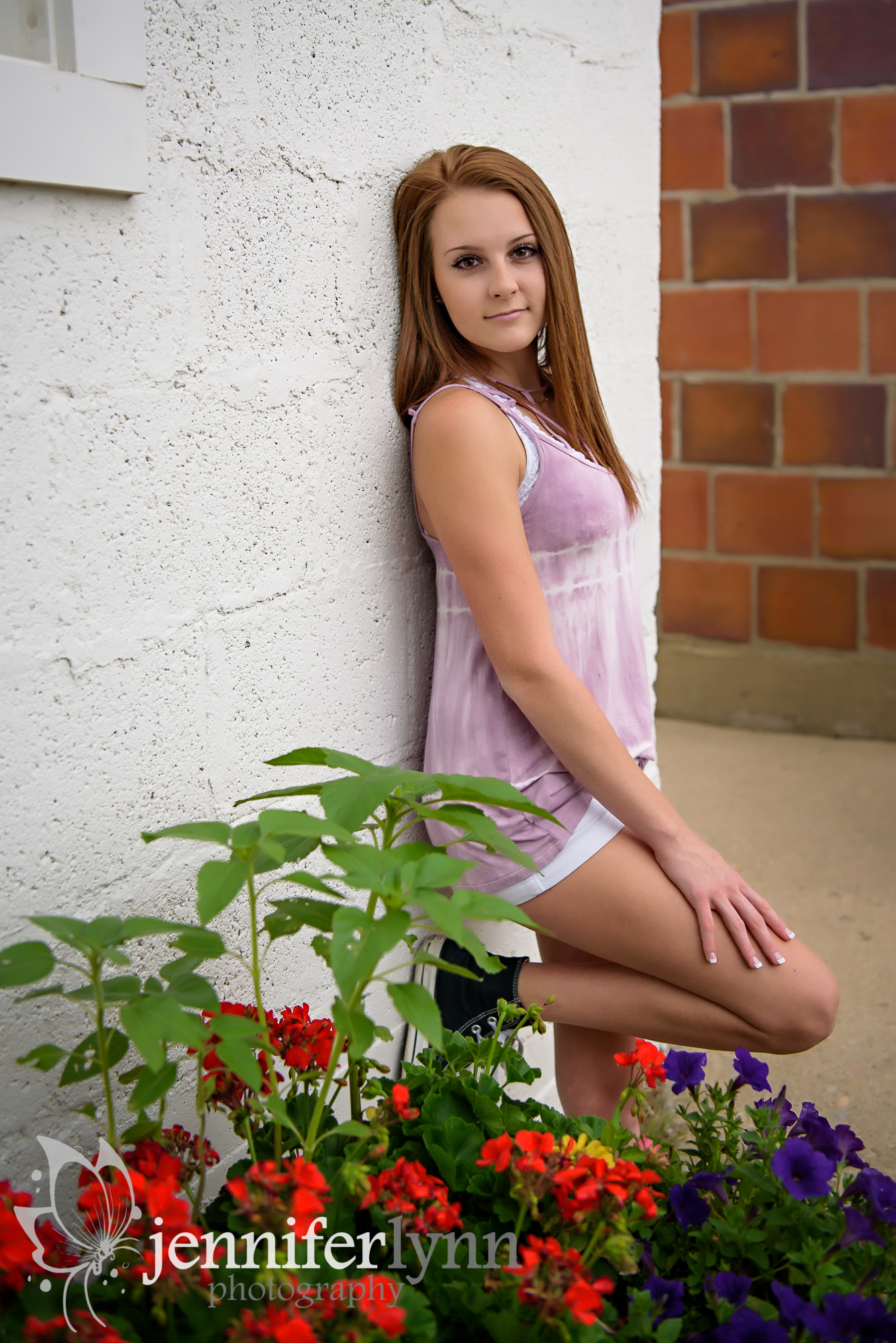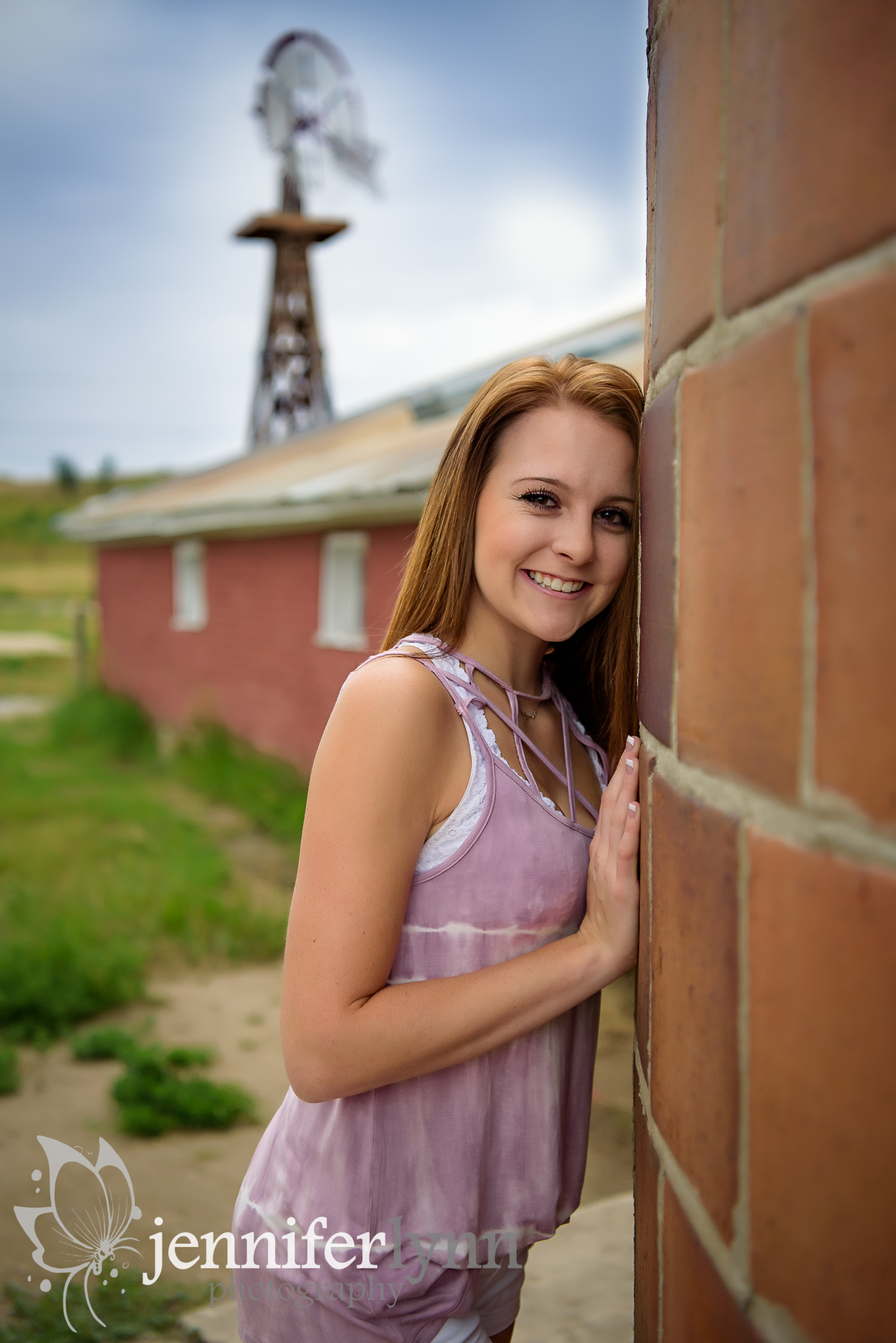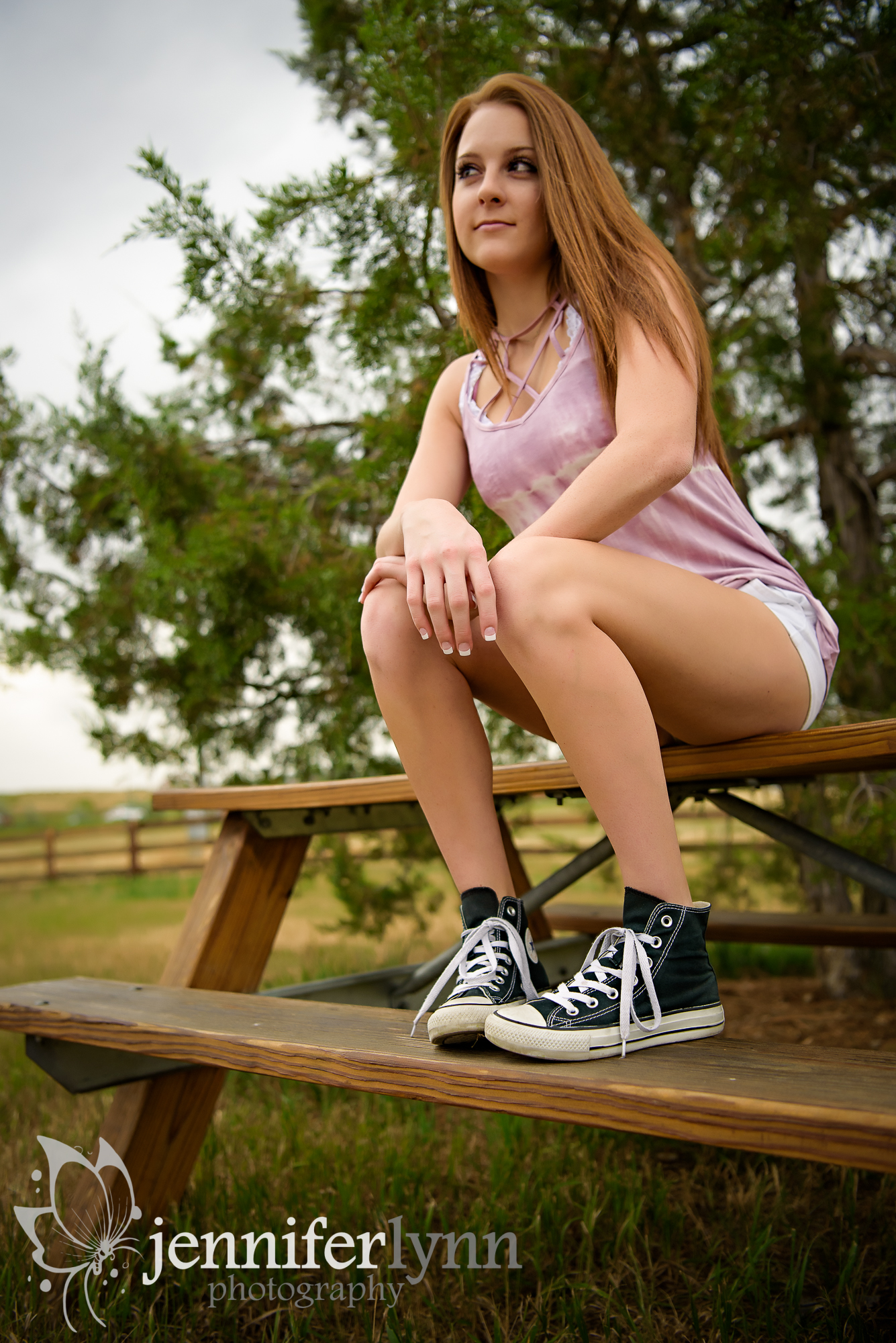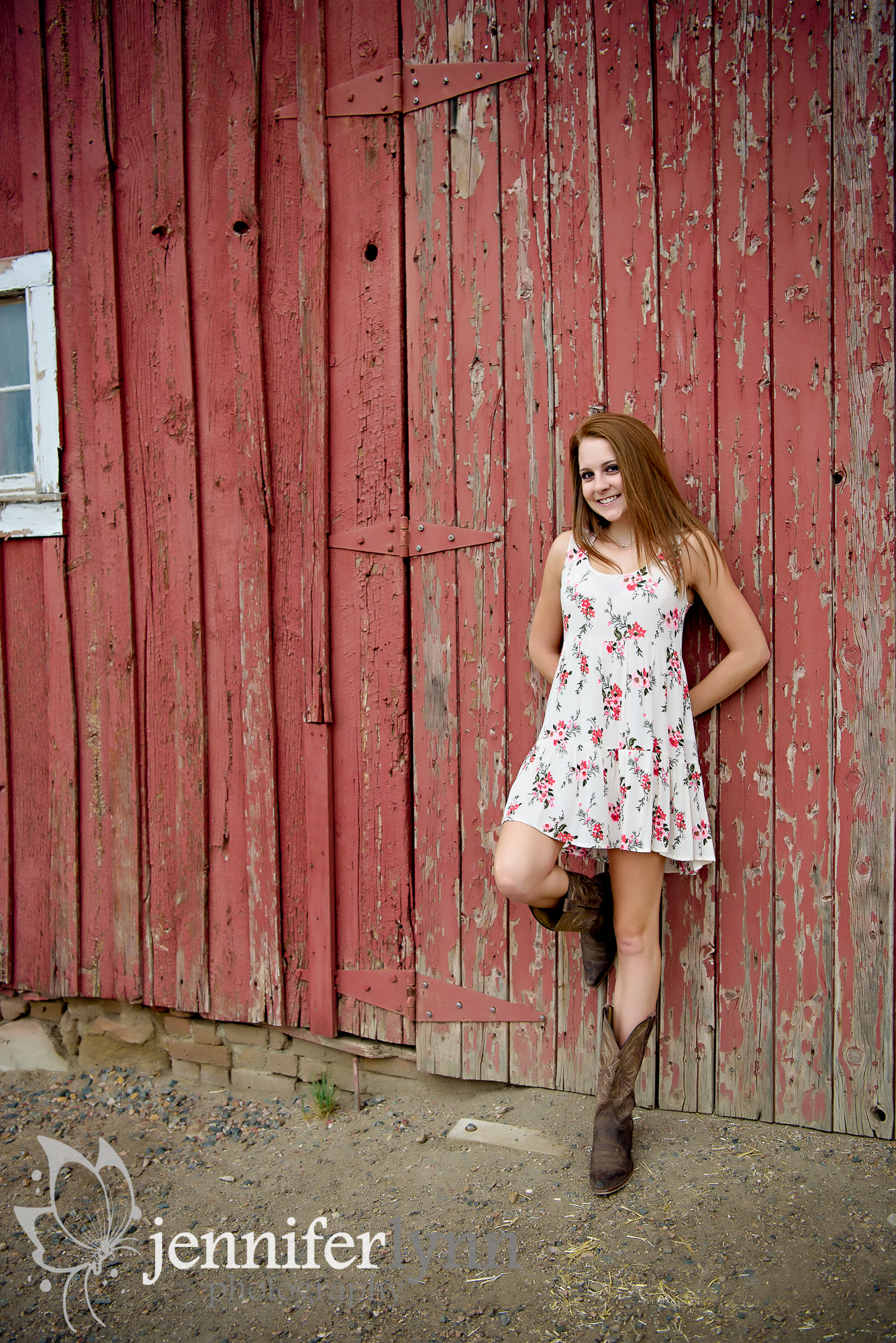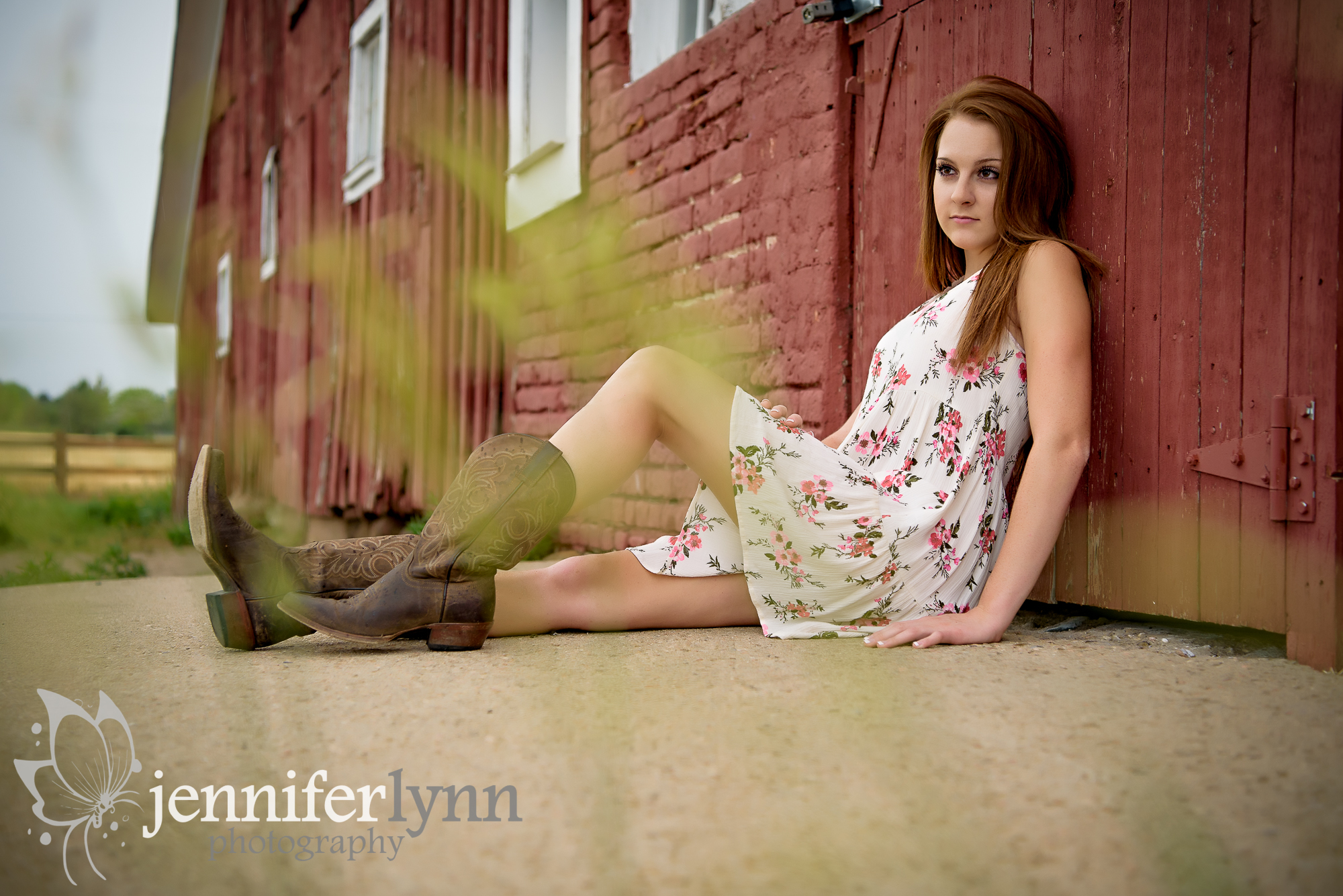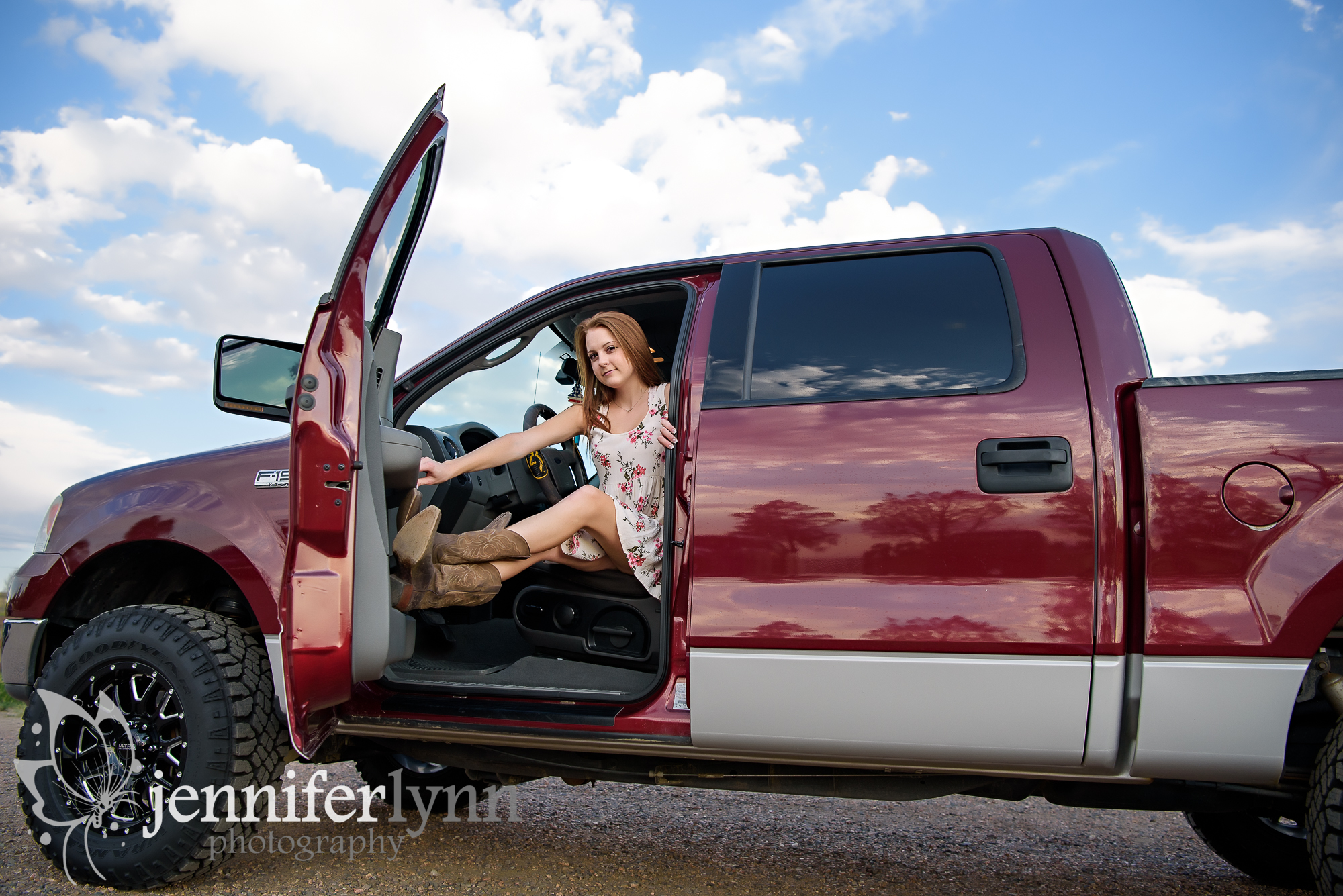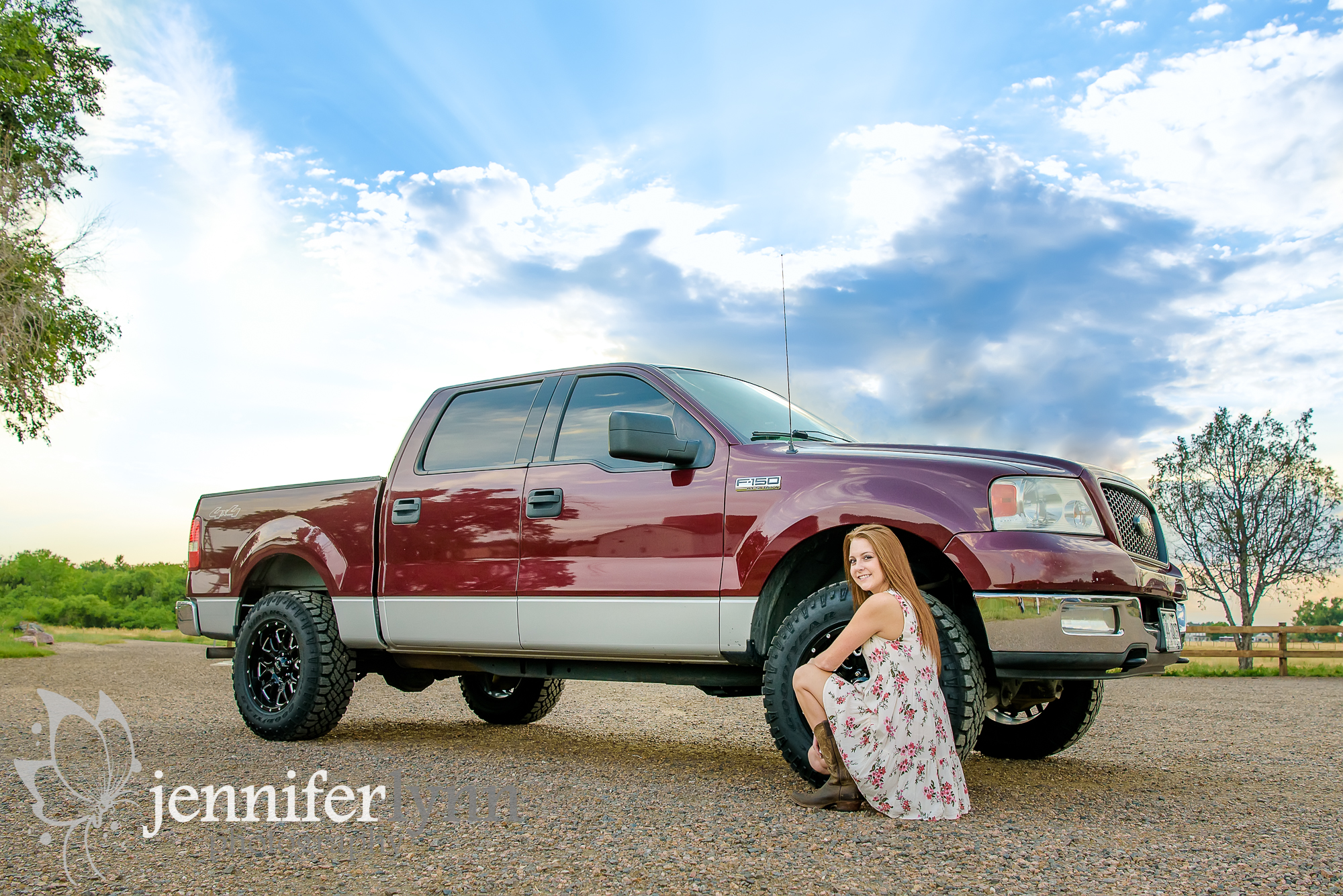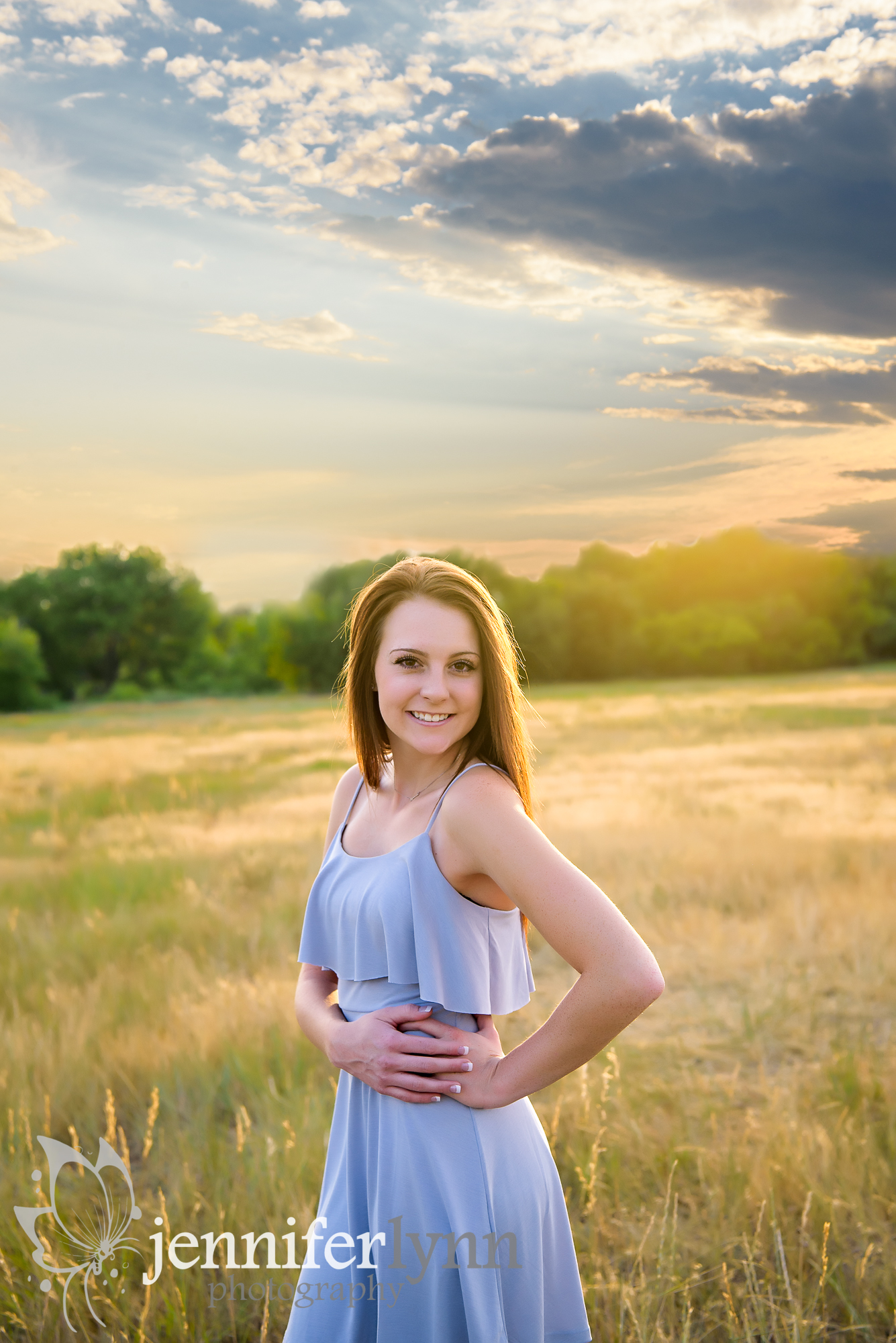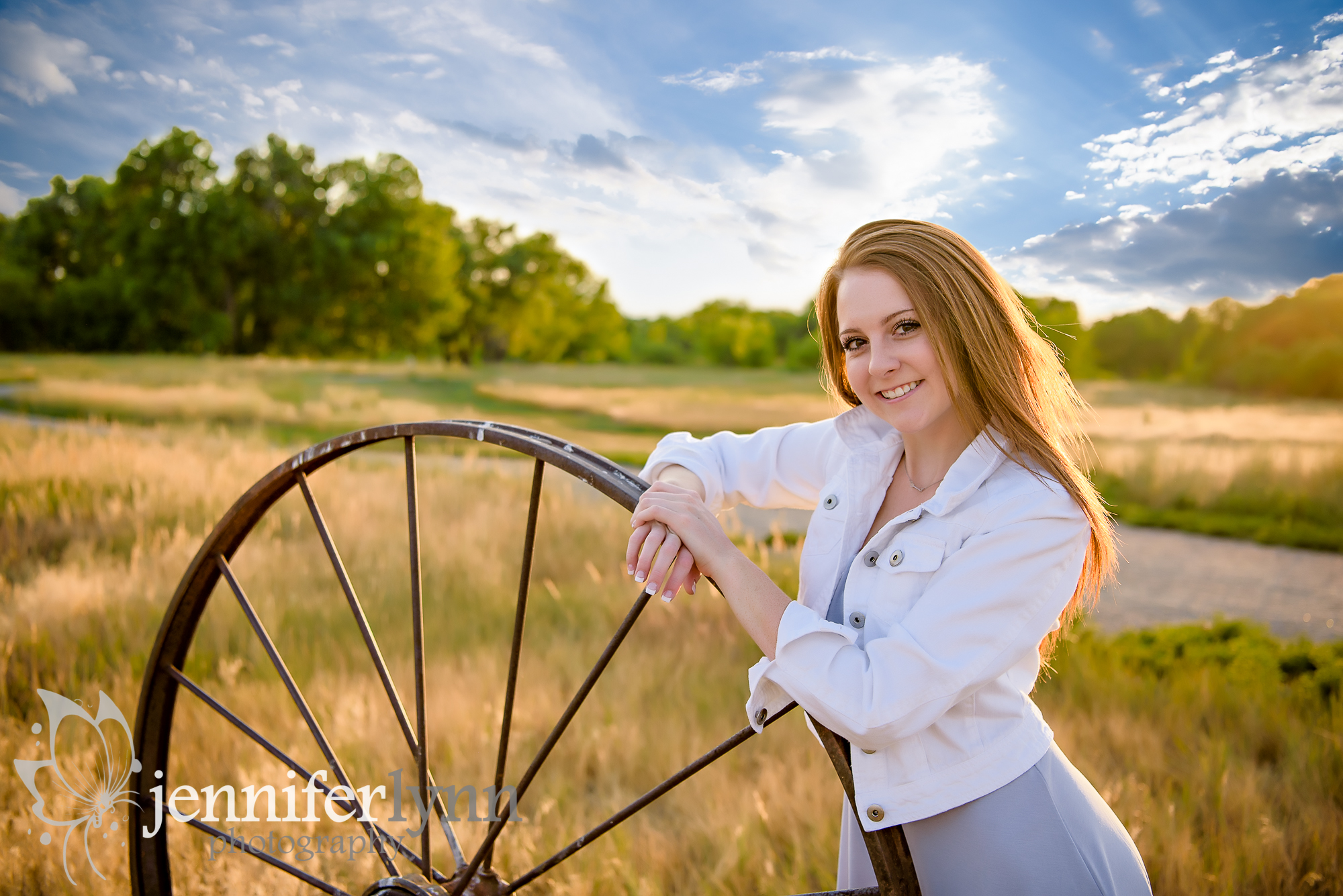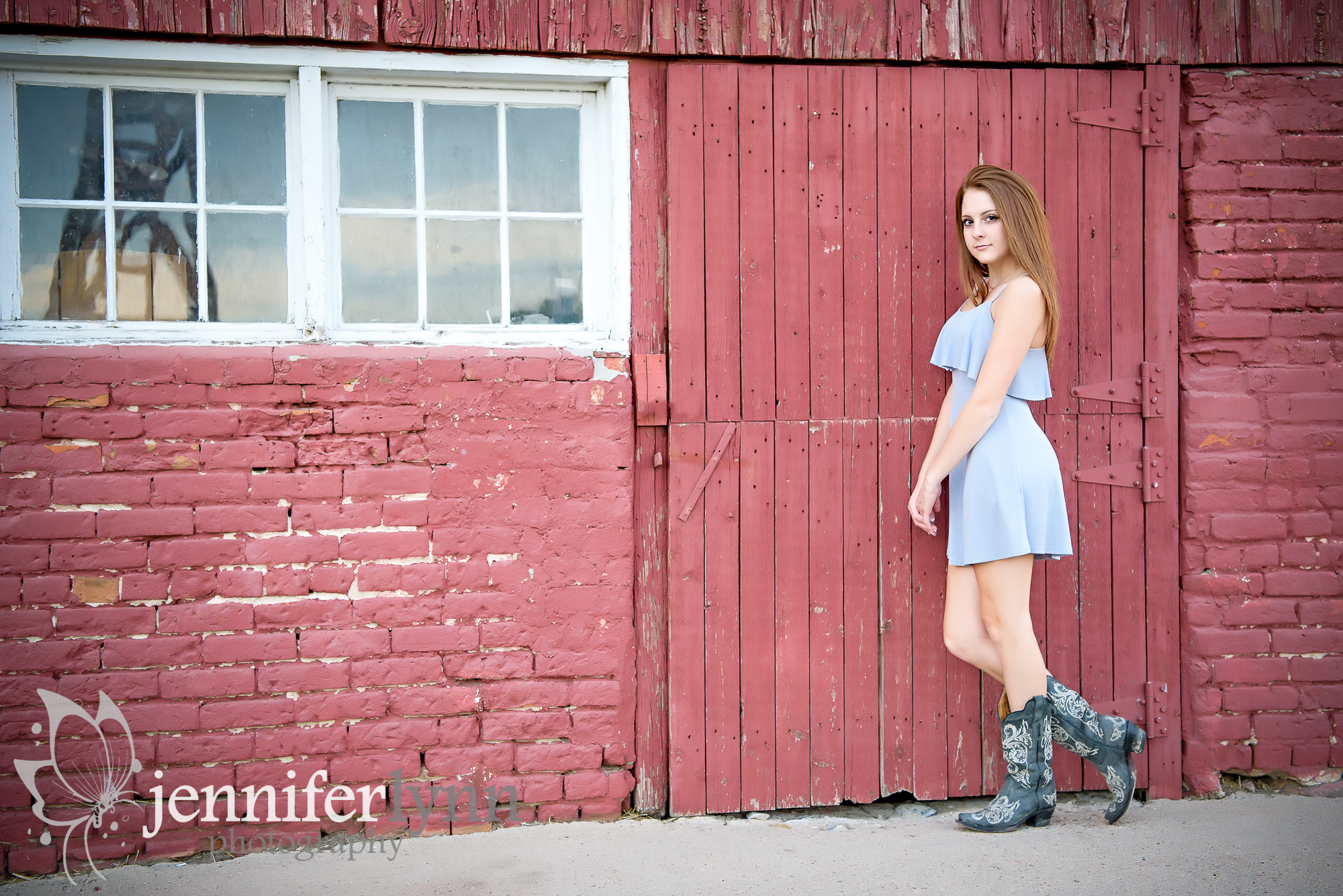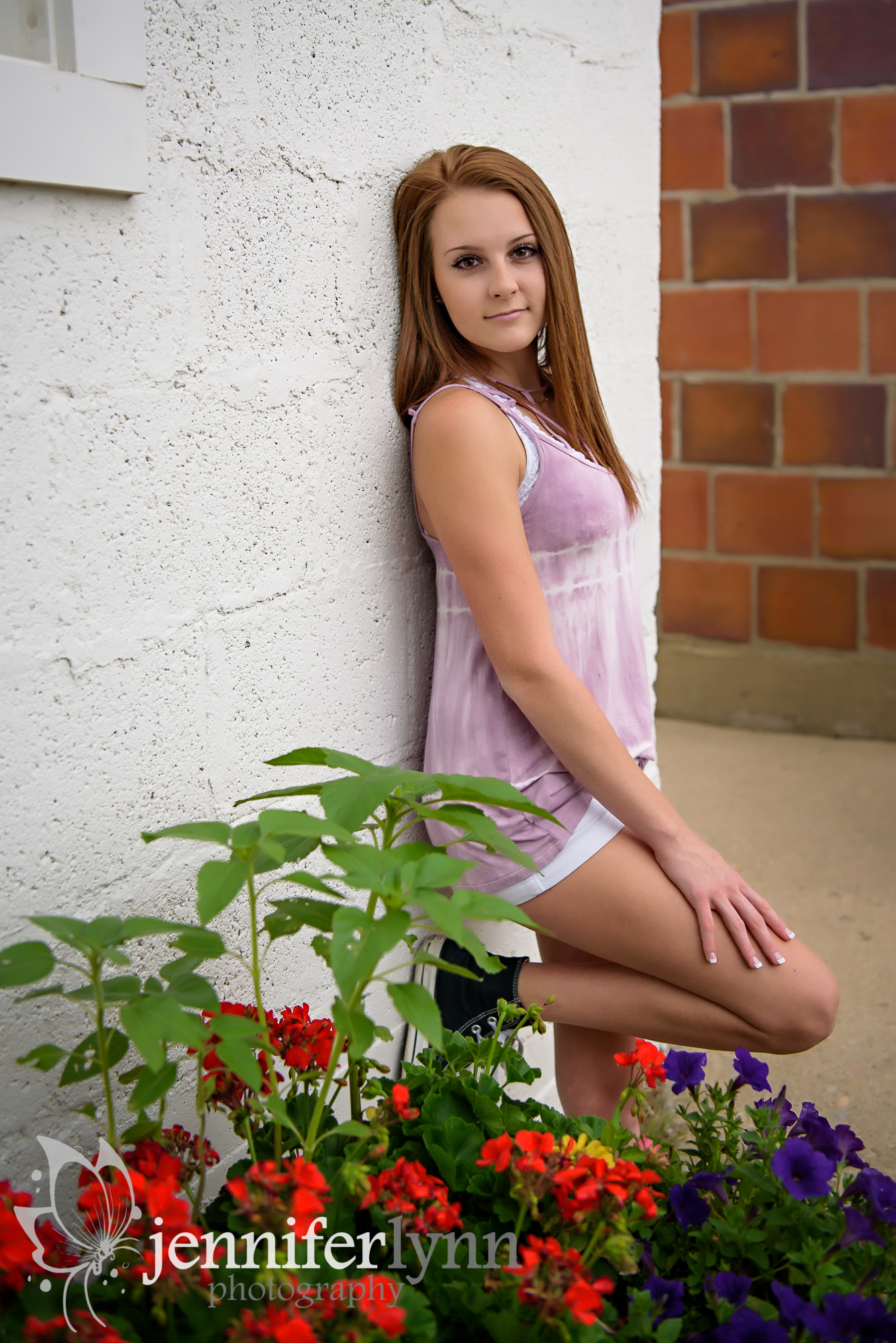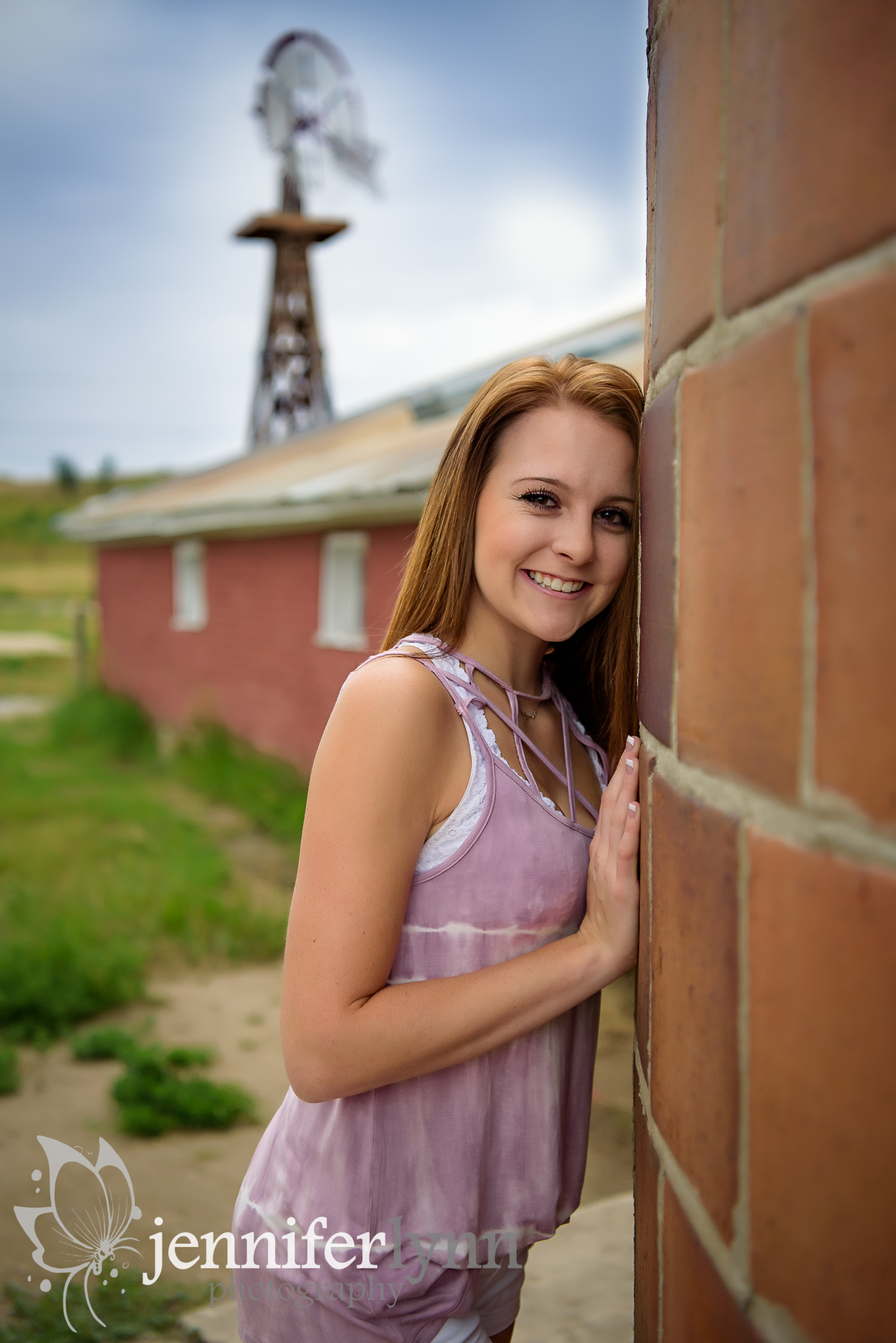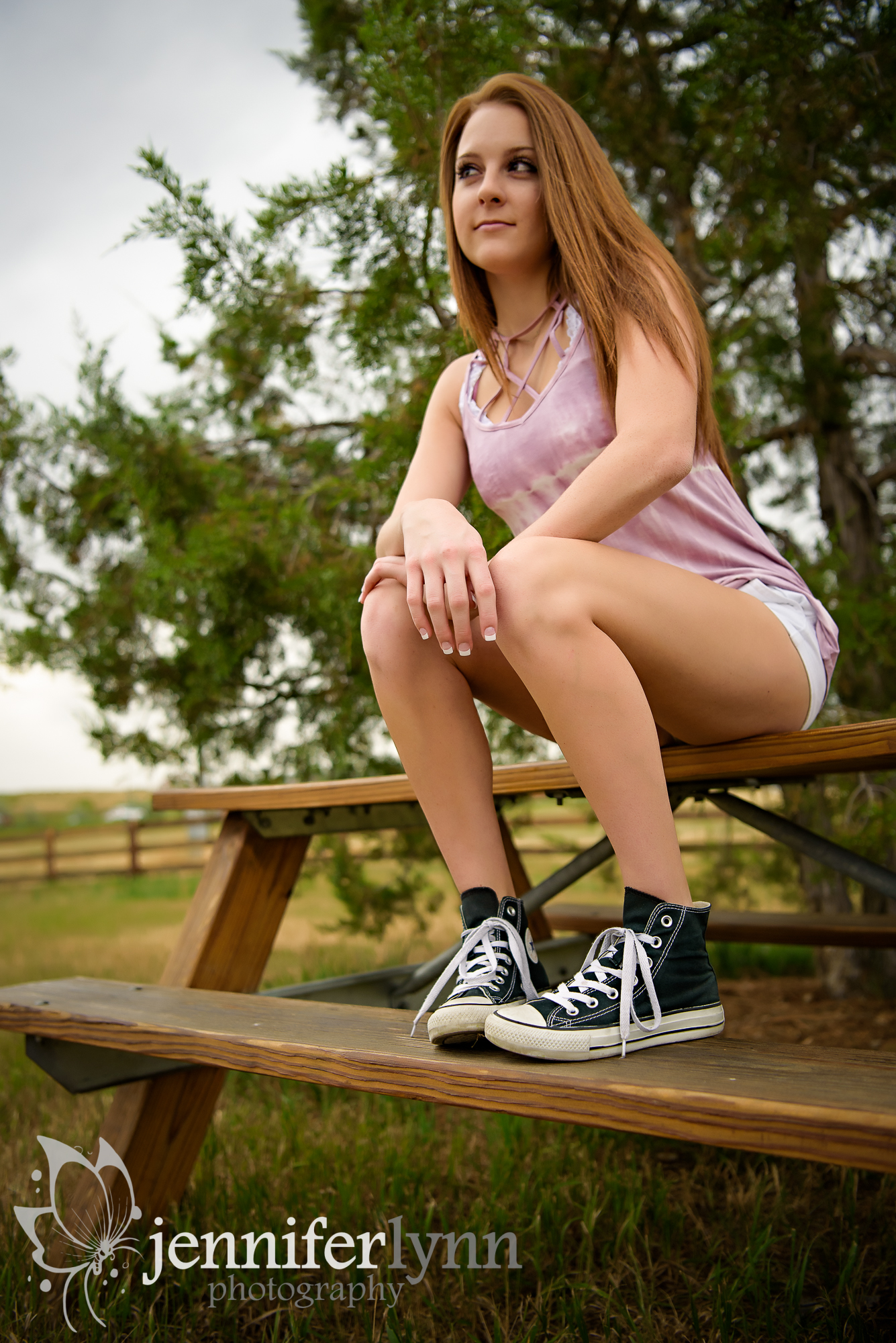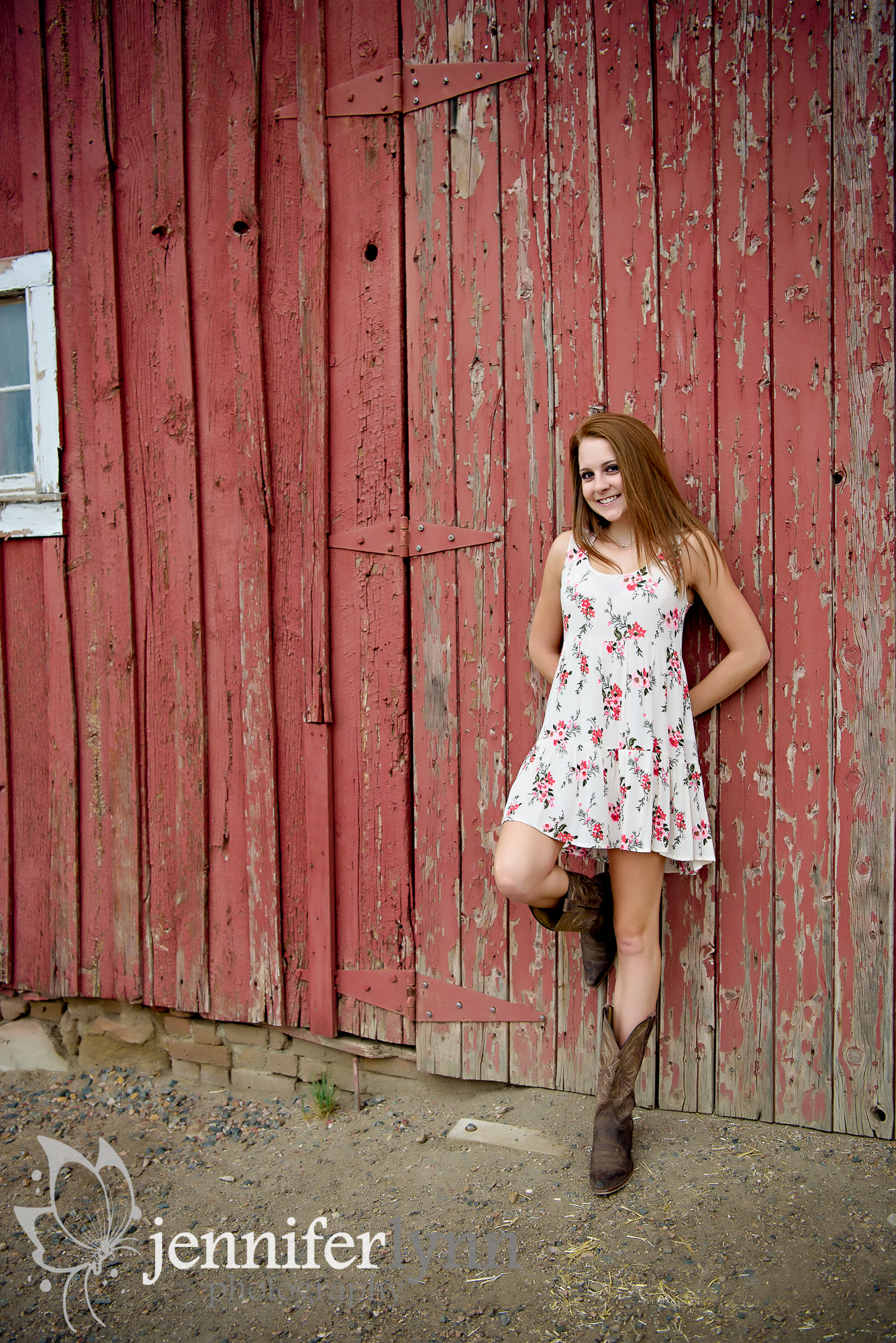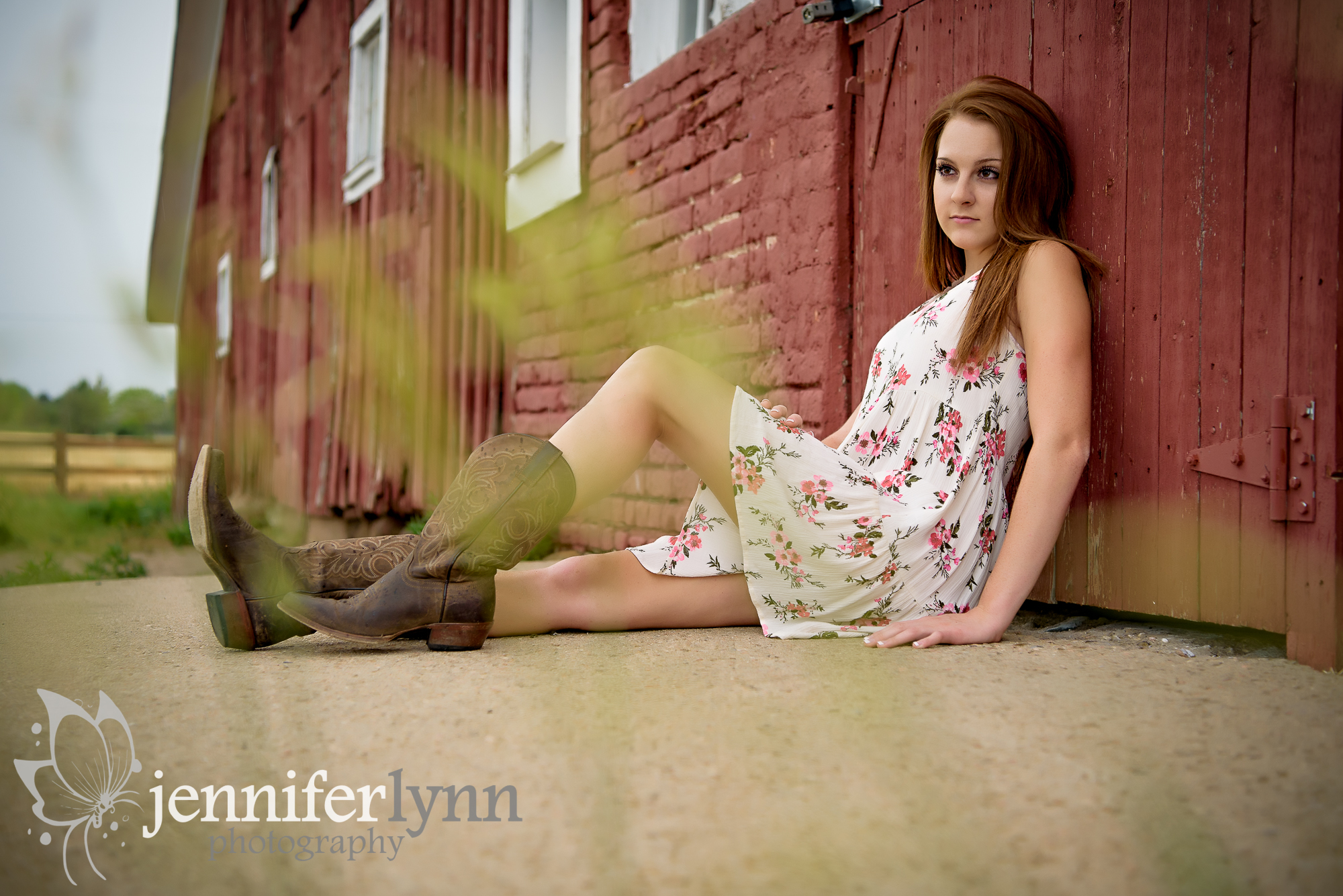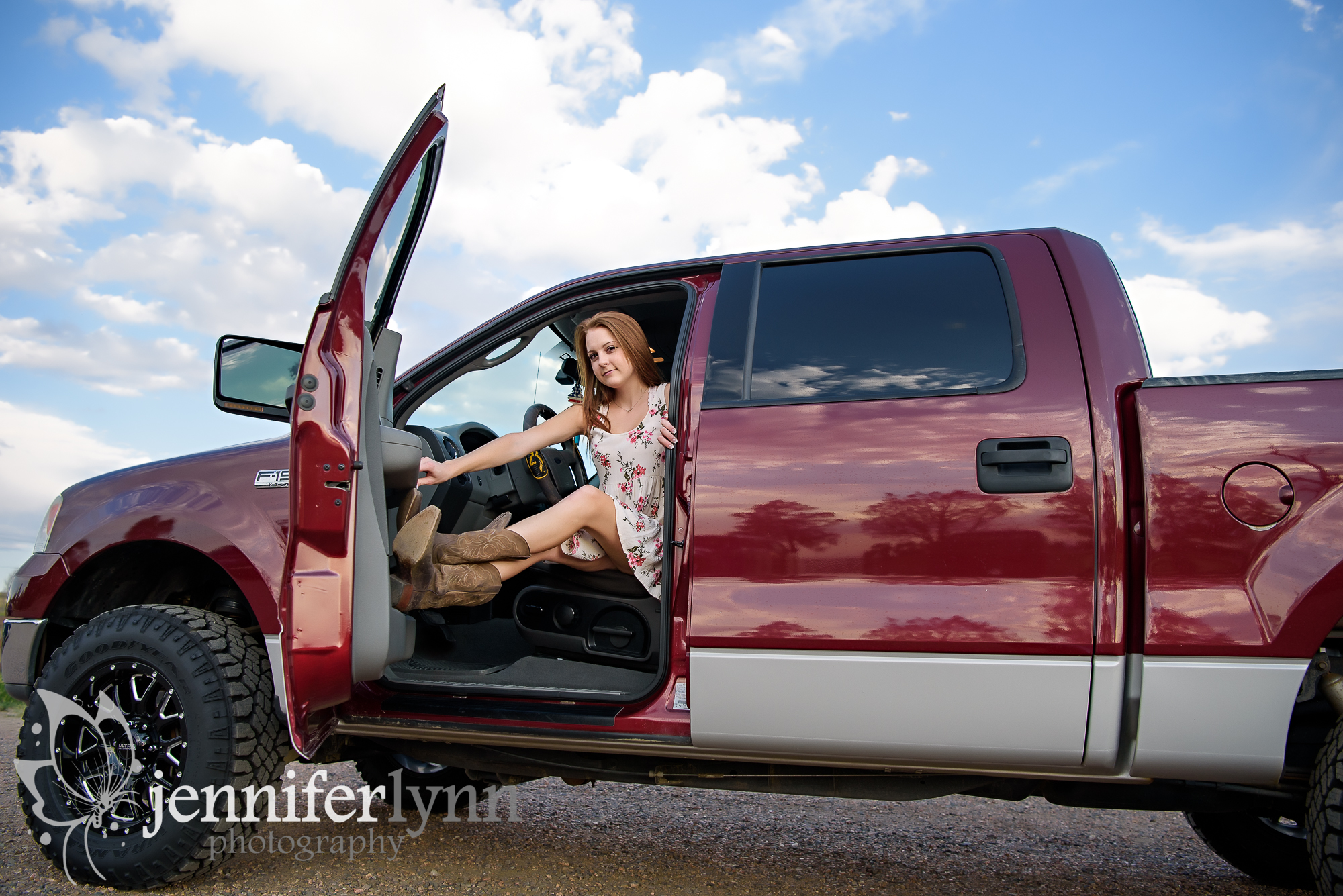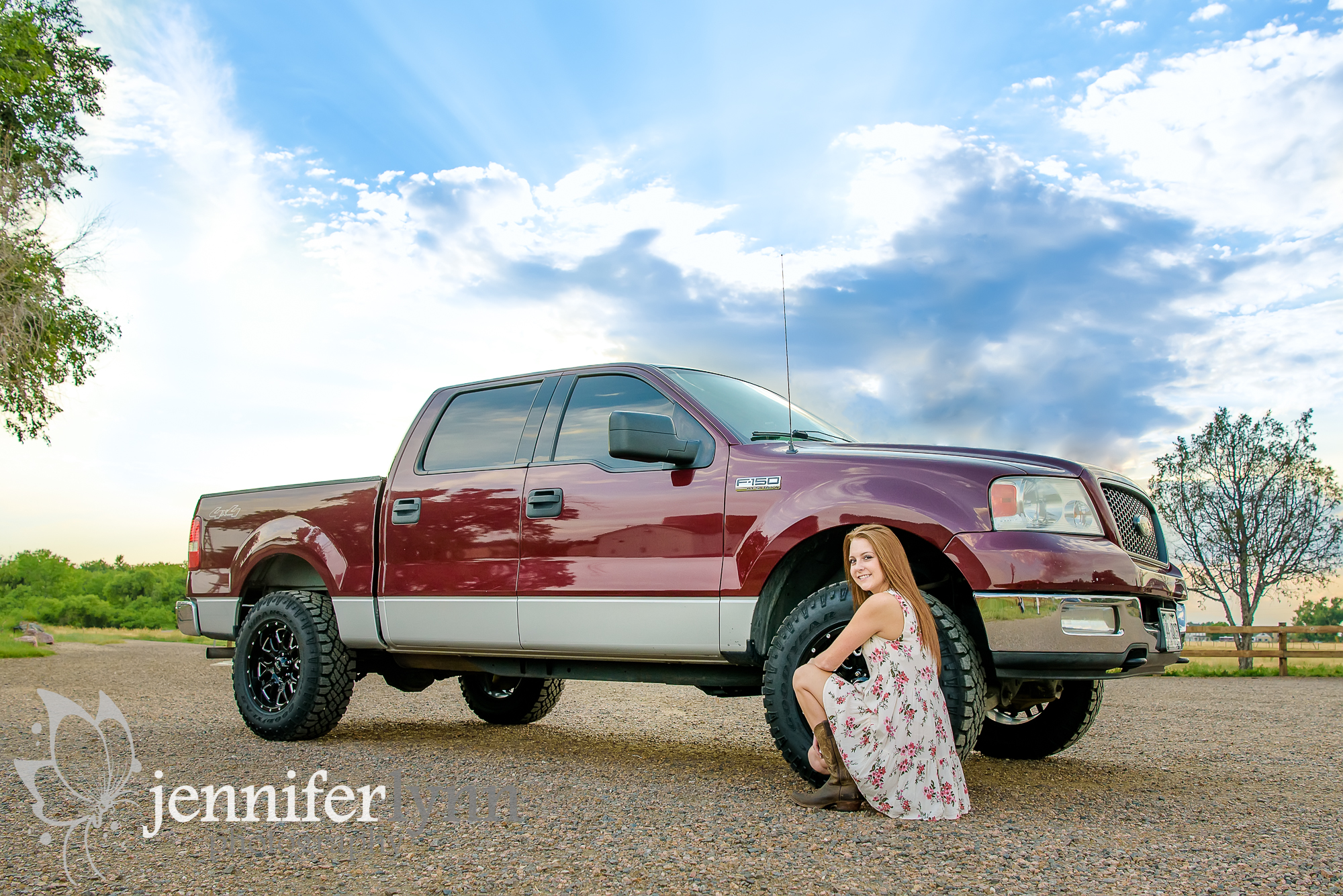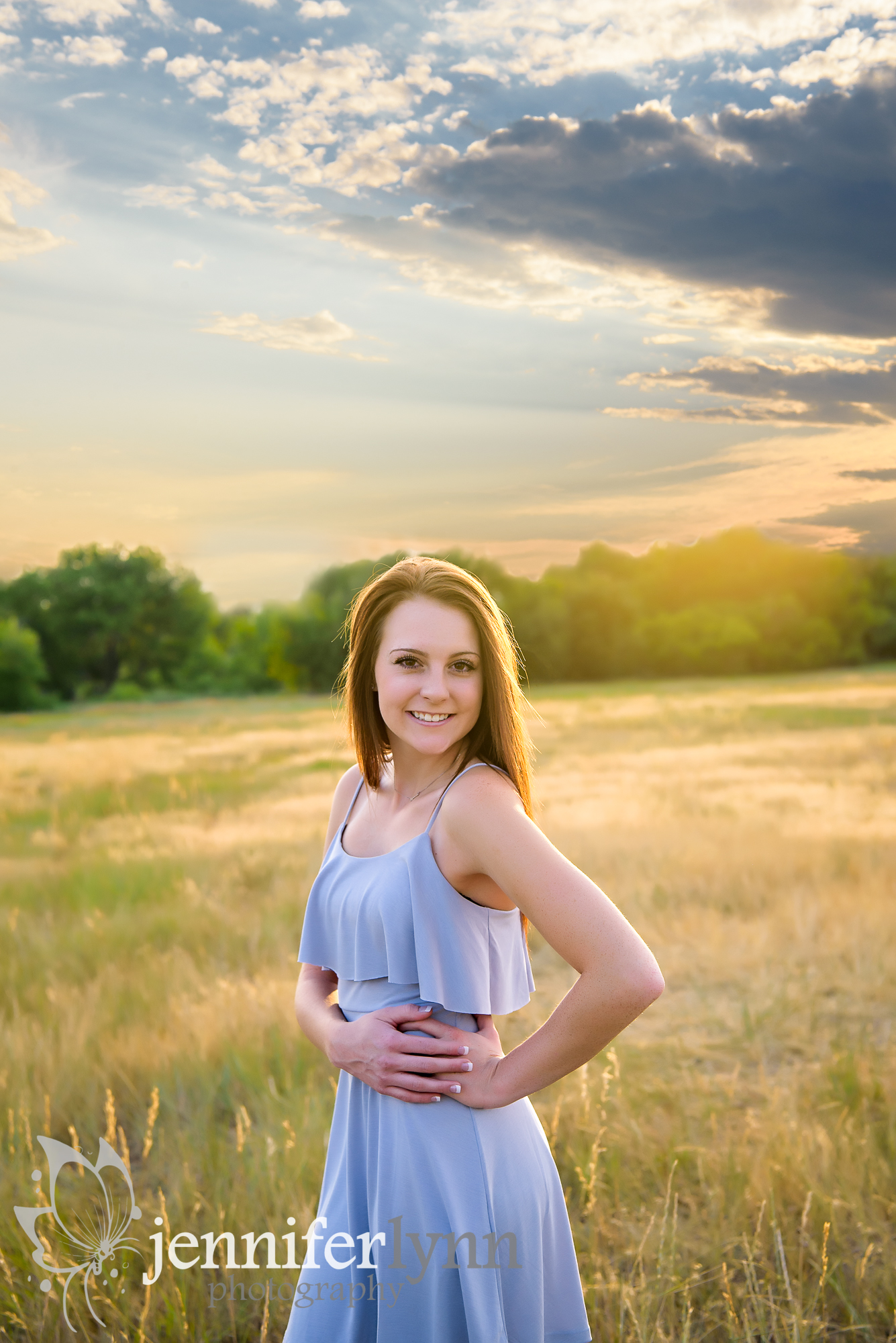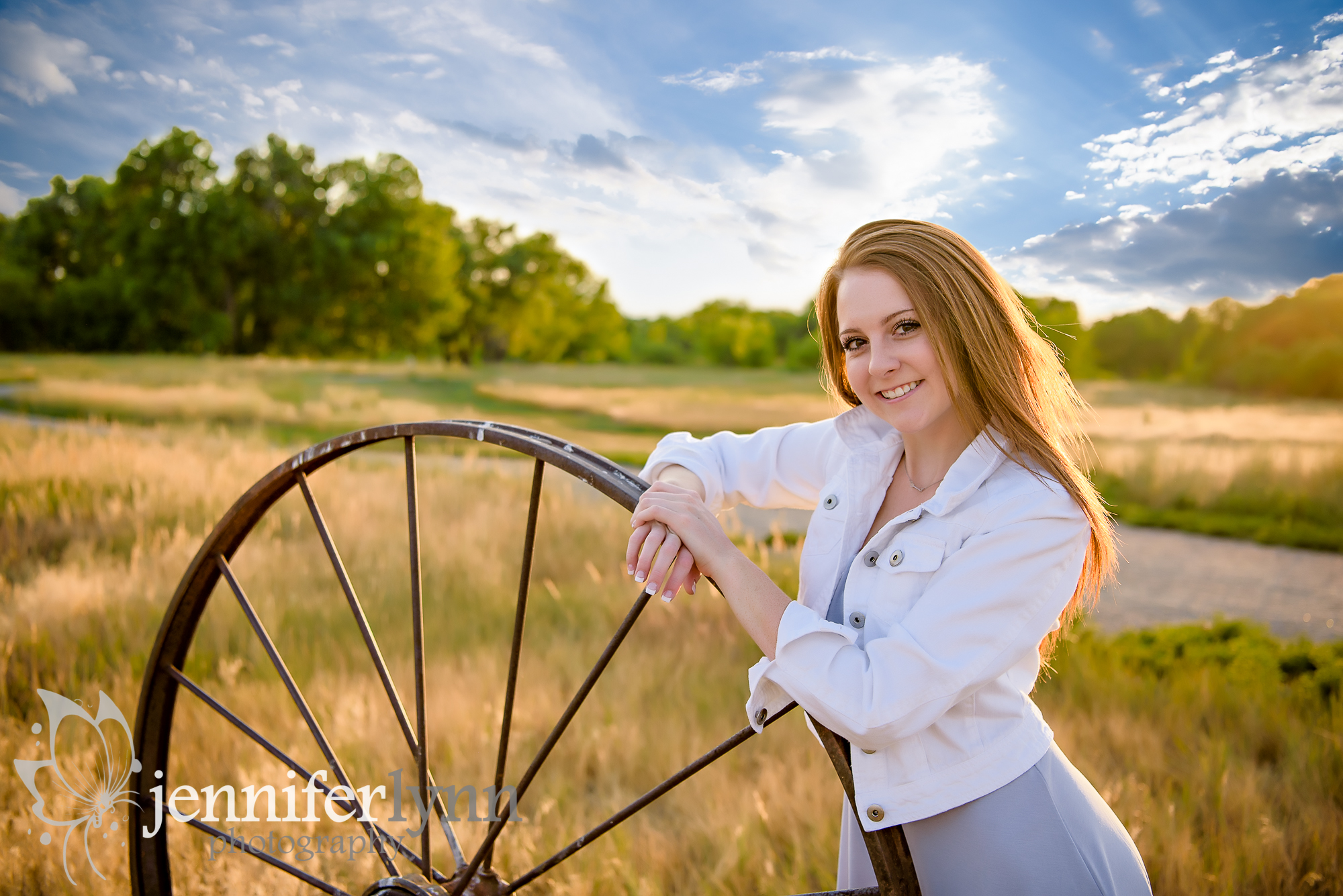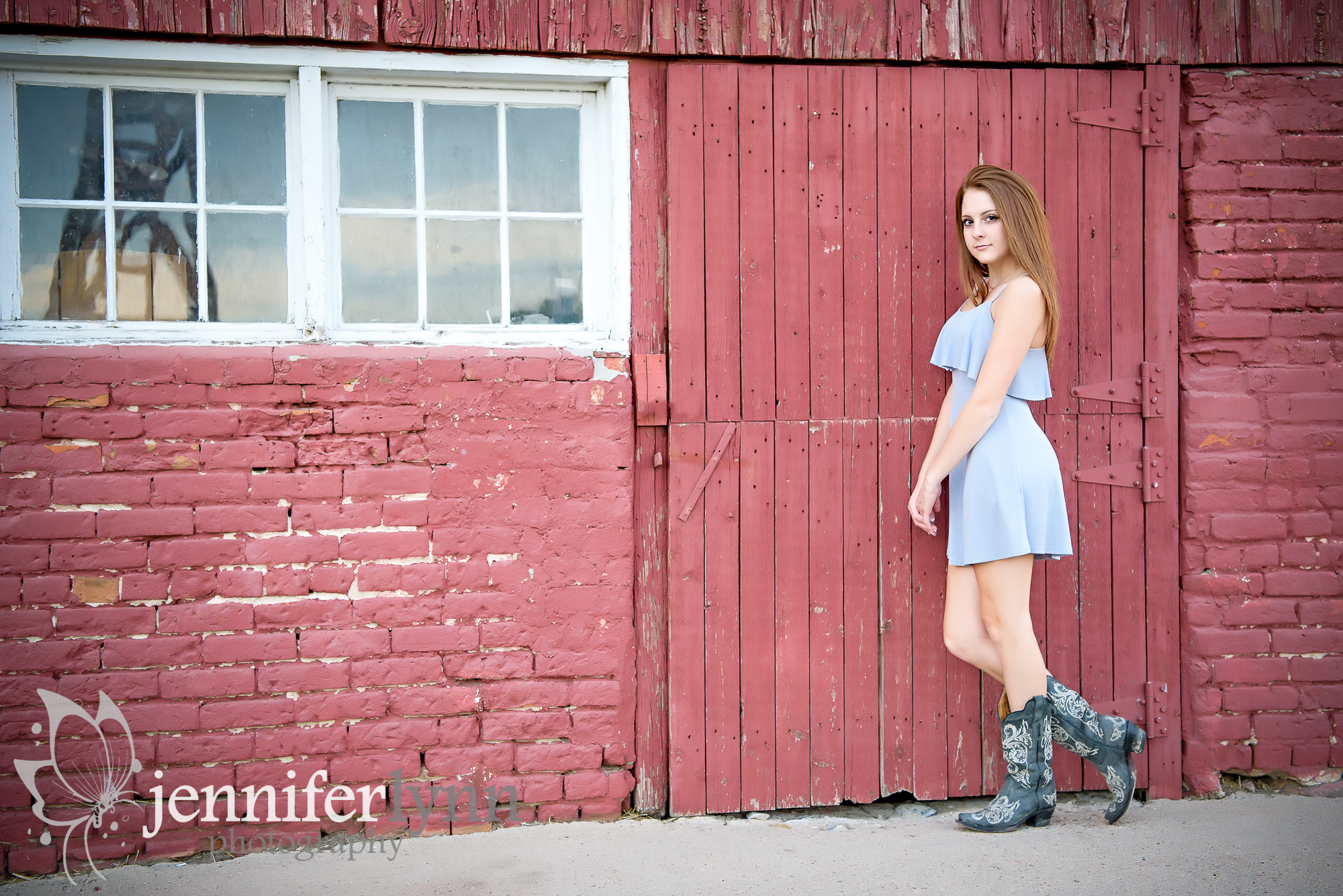 Want to book a senior graduation session? Now is a great time to get on my calendar to make sure you have your portraits before yearbook photos are due.
CONTACT ME TO BOOK YOUR SENIOR SESSION TODAY!