Sweet little Isla was in the studio this week for her newborn debut. After months of babies with hiccups, Isla was another amazing sleeper who rocked her session. She also had the funniest, most adorable little quirk that just put a smile on my face. She liked to stick out her tongue! No matter what little tricks I tried, she wanted it out. Those little details are the best as that's exactly who she is, and I'm so glad I got to photograph that memory for her family for who knows how long that will last.
This session we did lots of rich purples with grey touches - very classic girl colors. We also did girly headbands with floral embellishments. Isla fit perfectly on my moon prop while dad sat nearby as "baby spotter". Then she snuggled right into my silver bucket. The one request was to add my new flower hat, so Isla wore that for several photos. Those are quickly becoming my favorites, so I ordered some additional felted flower hats for the studio that hopefully make their appearance in sessions starting next month.
Isla also was super curly on the bean bag. She didn't mind any of those poses and particularly loved the taco or womb pose with her toes peeking out from under her belly. That is one of those poses that some babies like, some don't, and some just can't curl and do. So I always let the babies guide how I pose them so they aren't uncomfortable and are always in a safe environment.
A huge congratulations to this family on your little girl! She is absolutely precious and I am so honored to have been part of preserving these memories for you as a new family of three.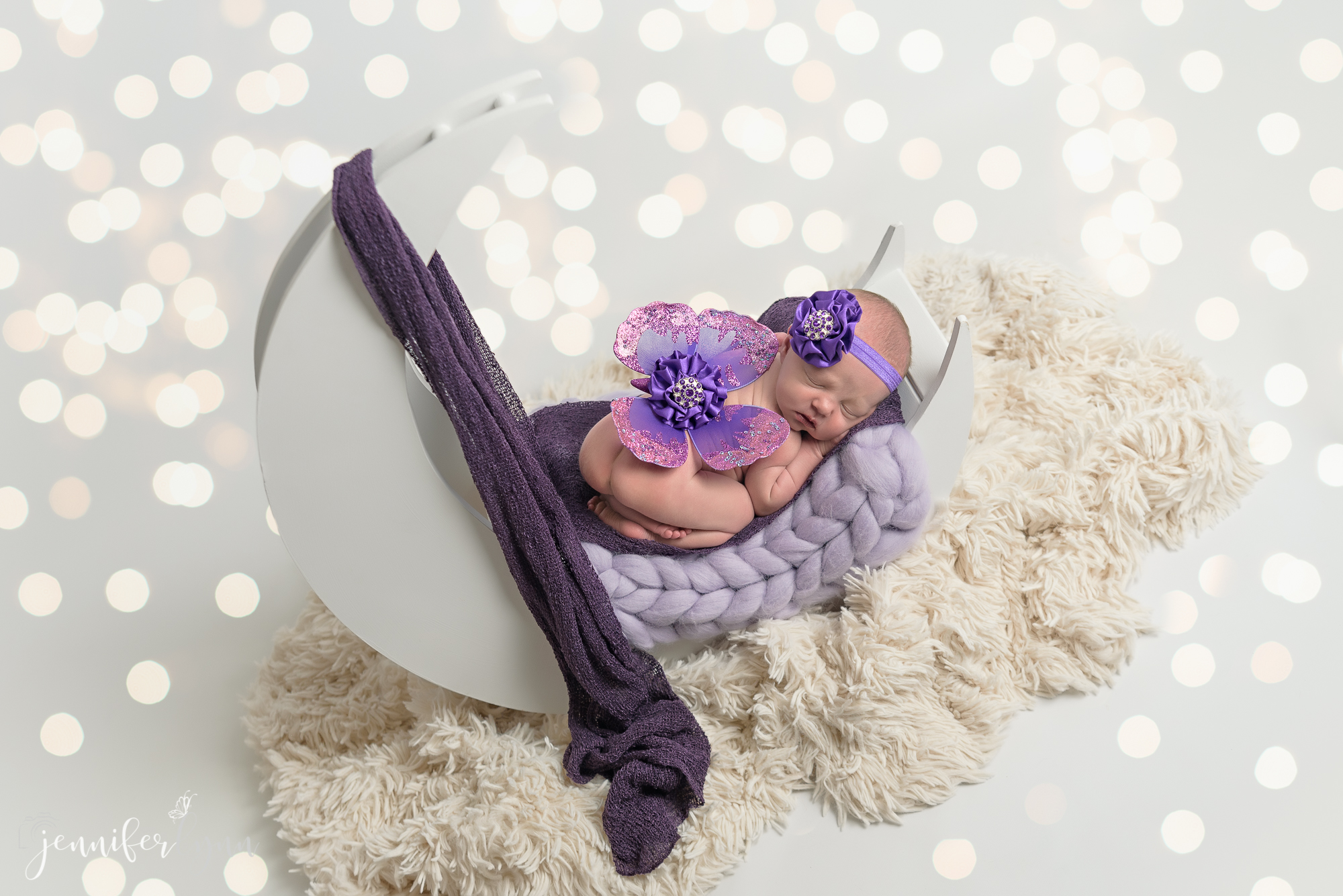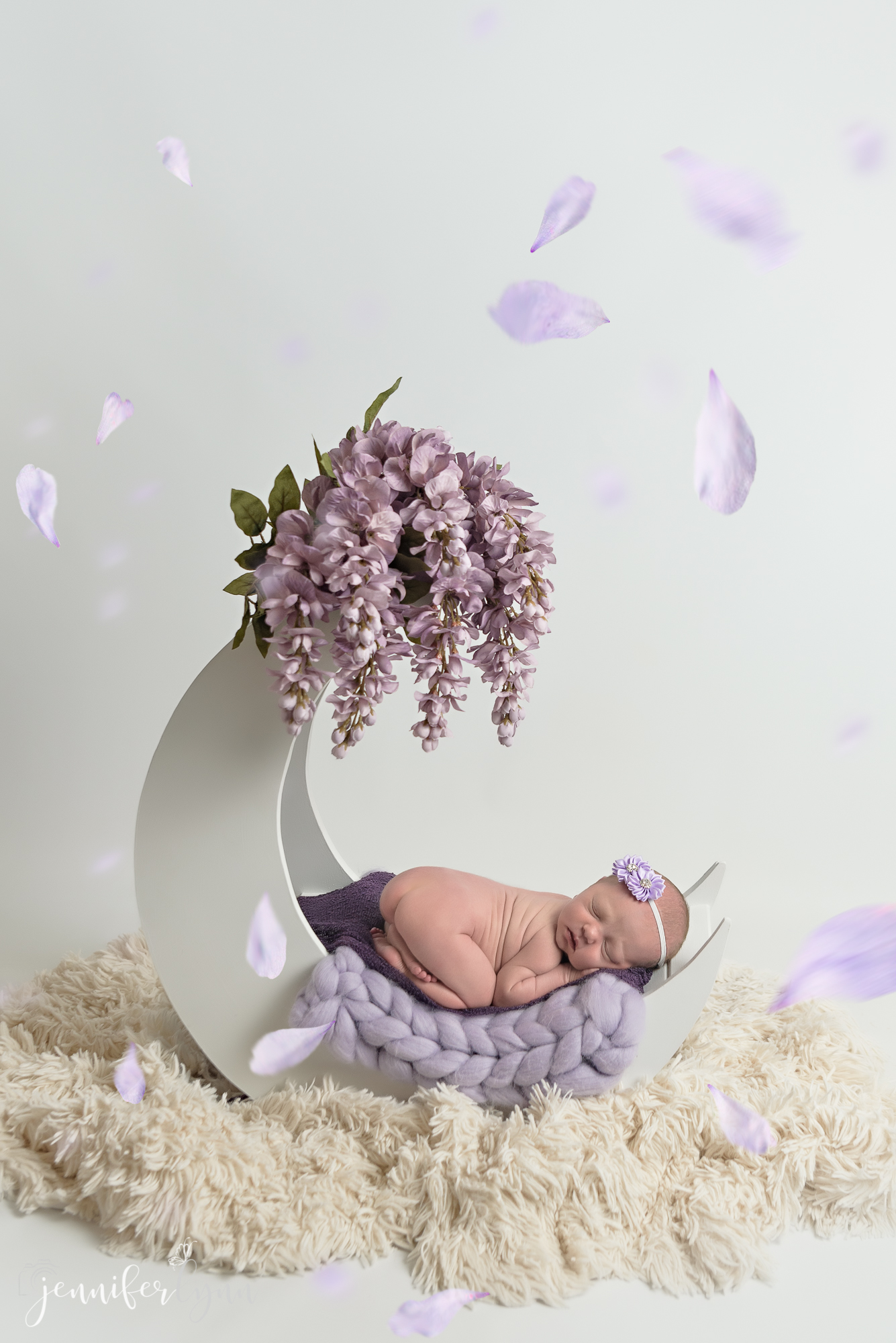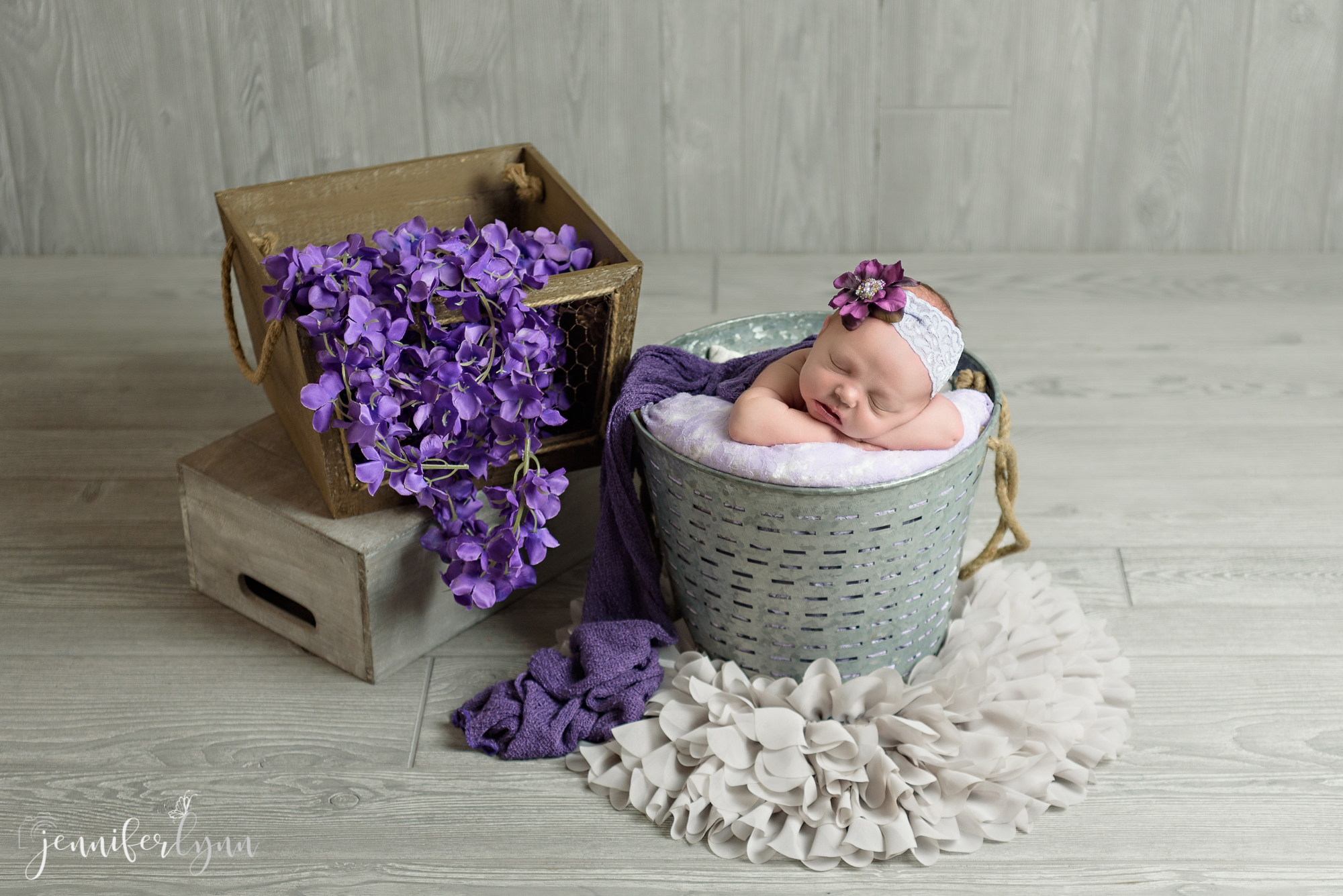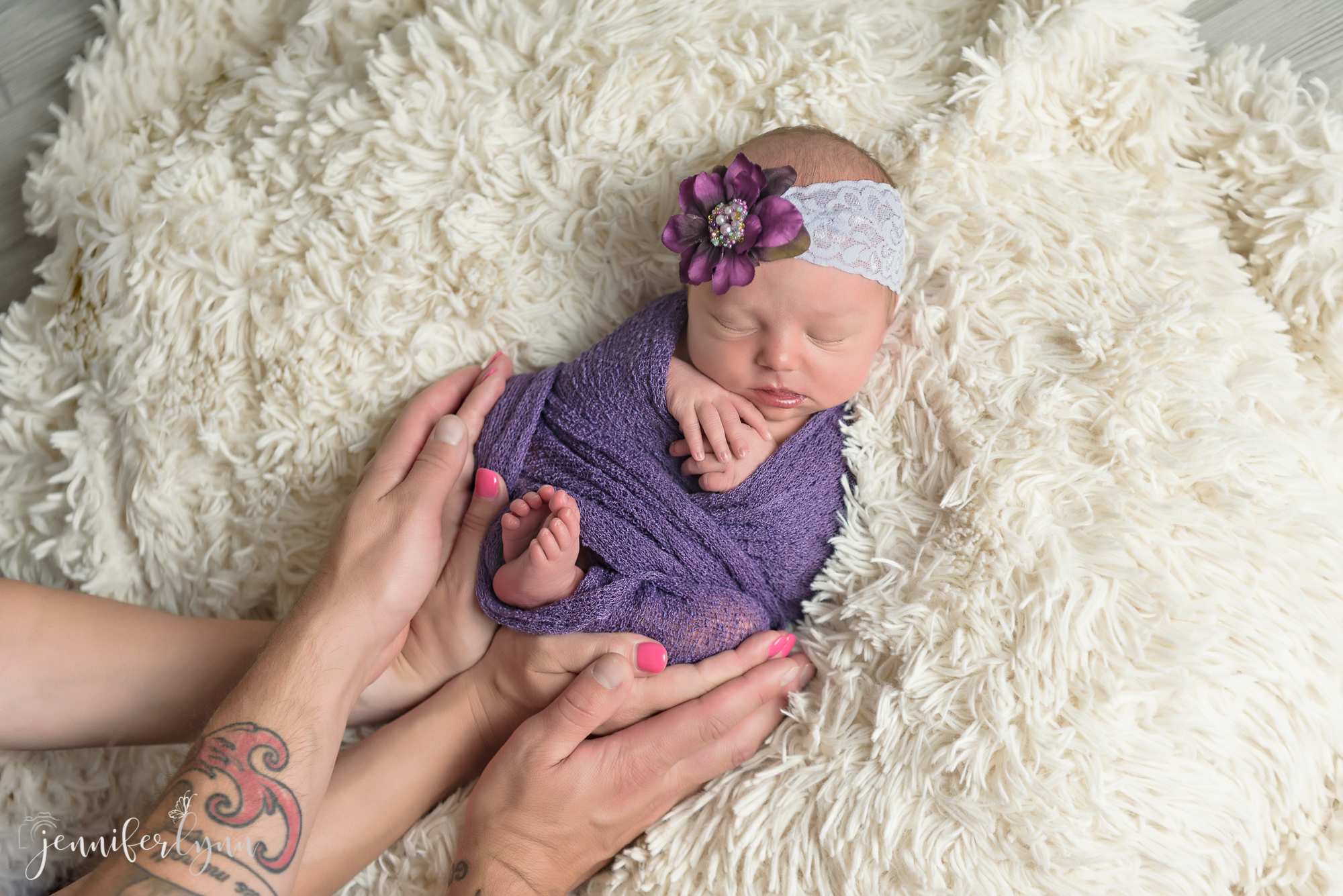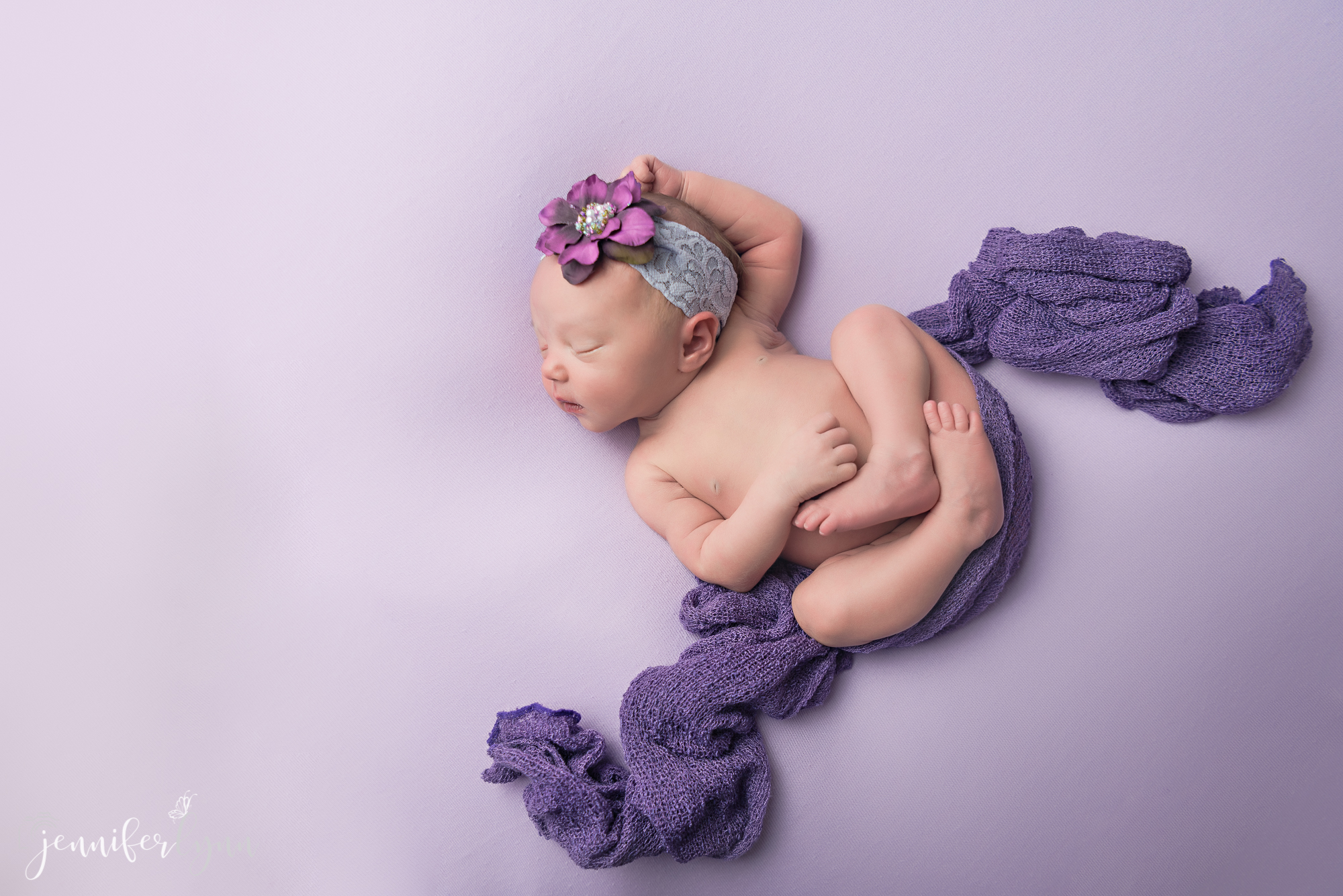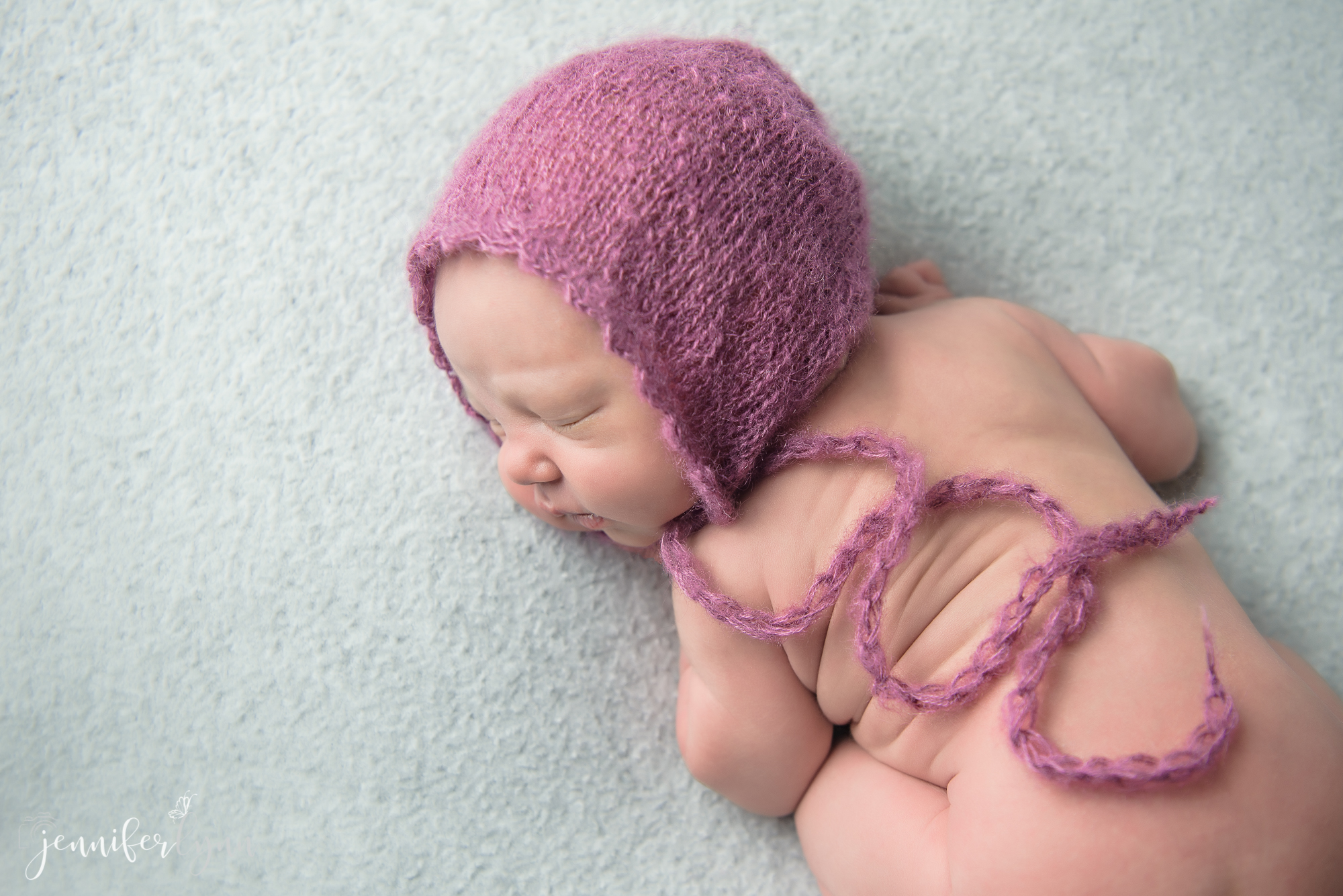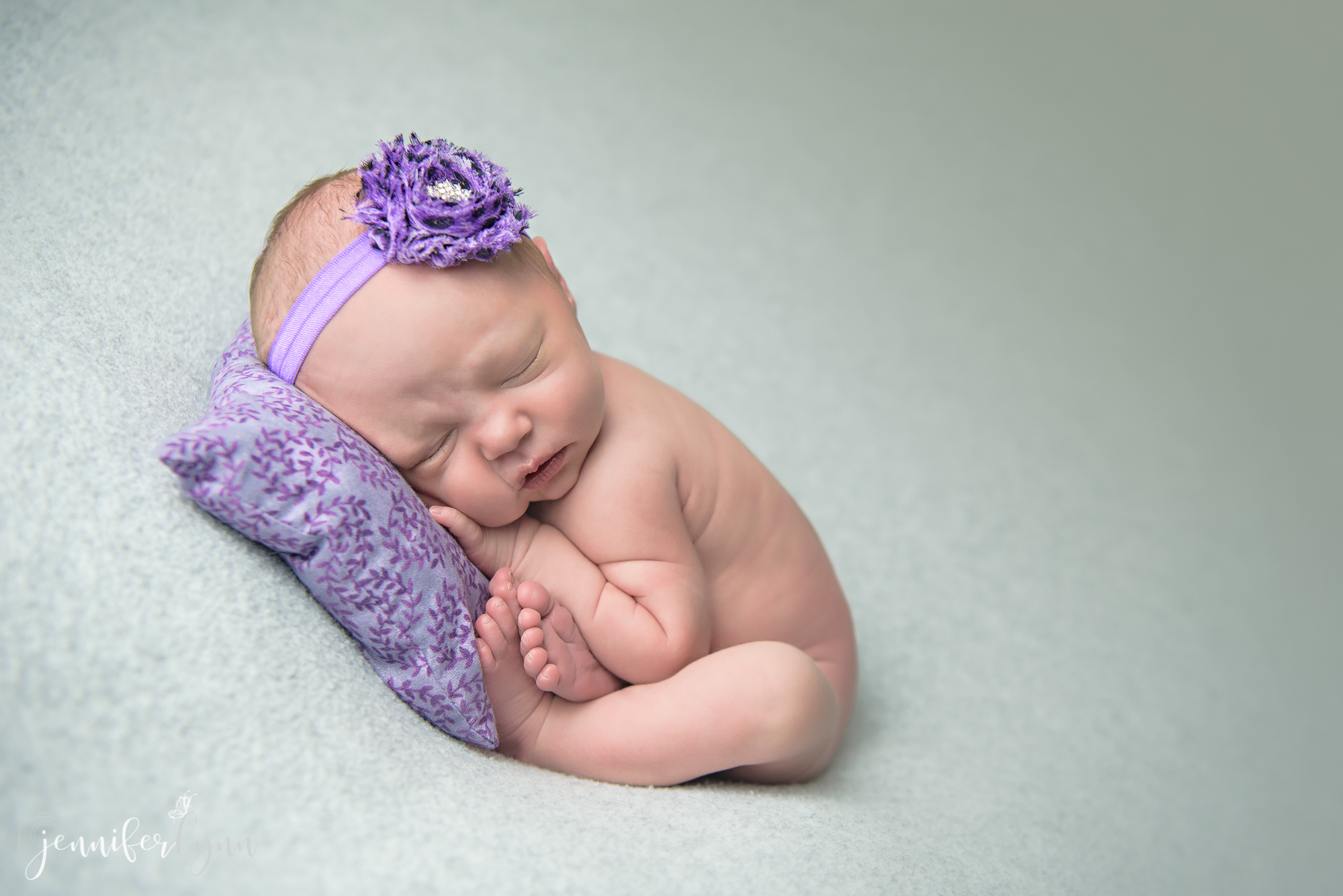 Want to book your newborn photography session? It's never too early! Newborn sessions are best when they take place within 5-14 days after baby's birth so request to get on my calendar at the beginning of your second trimester to guarantee time around your estimated due date.
CONTACT ME TO BOOK YOUR NEWBORN SESSION TODAY!