Oh my goodness did I have fun with Miss Emma this morning! She was all smiles and cuteness for her baby session and loved to find her mom and dad and flash them a beautiful grin. I just loved her rolls and little hands and feet - you forget just how special that time is until you realize your own kids have lost their baby chunk!
Emma's mom brought two very unique bonnets for her to wear for a few of her portraits. These are very significant family heirlooms and I was so glad we were able to capture photos of these items before Emma outgrew them. Now her mom can share these pictures with her grandparents and great grandparents.
After much back and forth juggling summer schedules, I'm so glad we finally found a good time for Emma's four month photos. What a special baby milestone! I'm always honored to be able todocument these memories with joyful baby smiles and a new family photo for a wonderful family.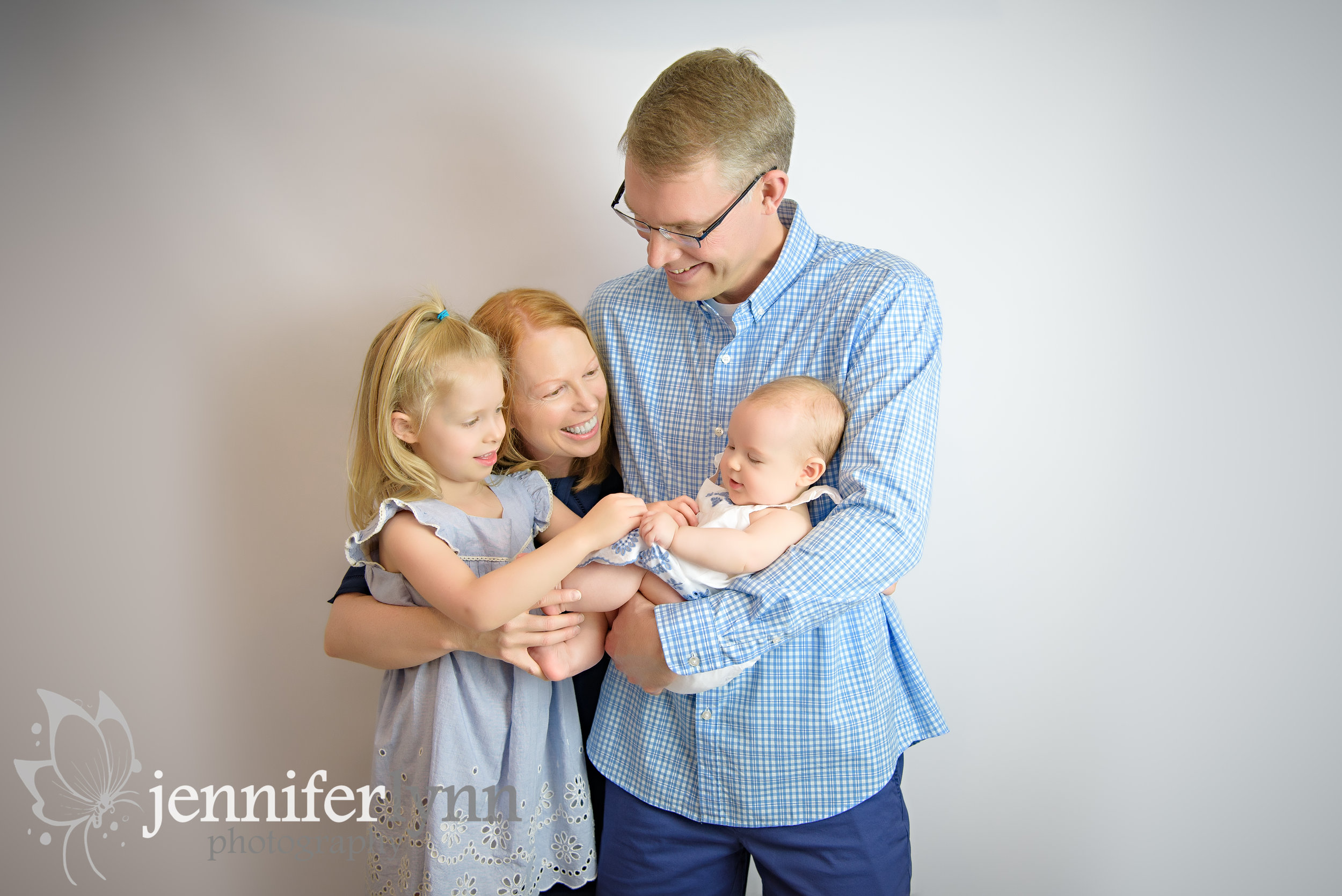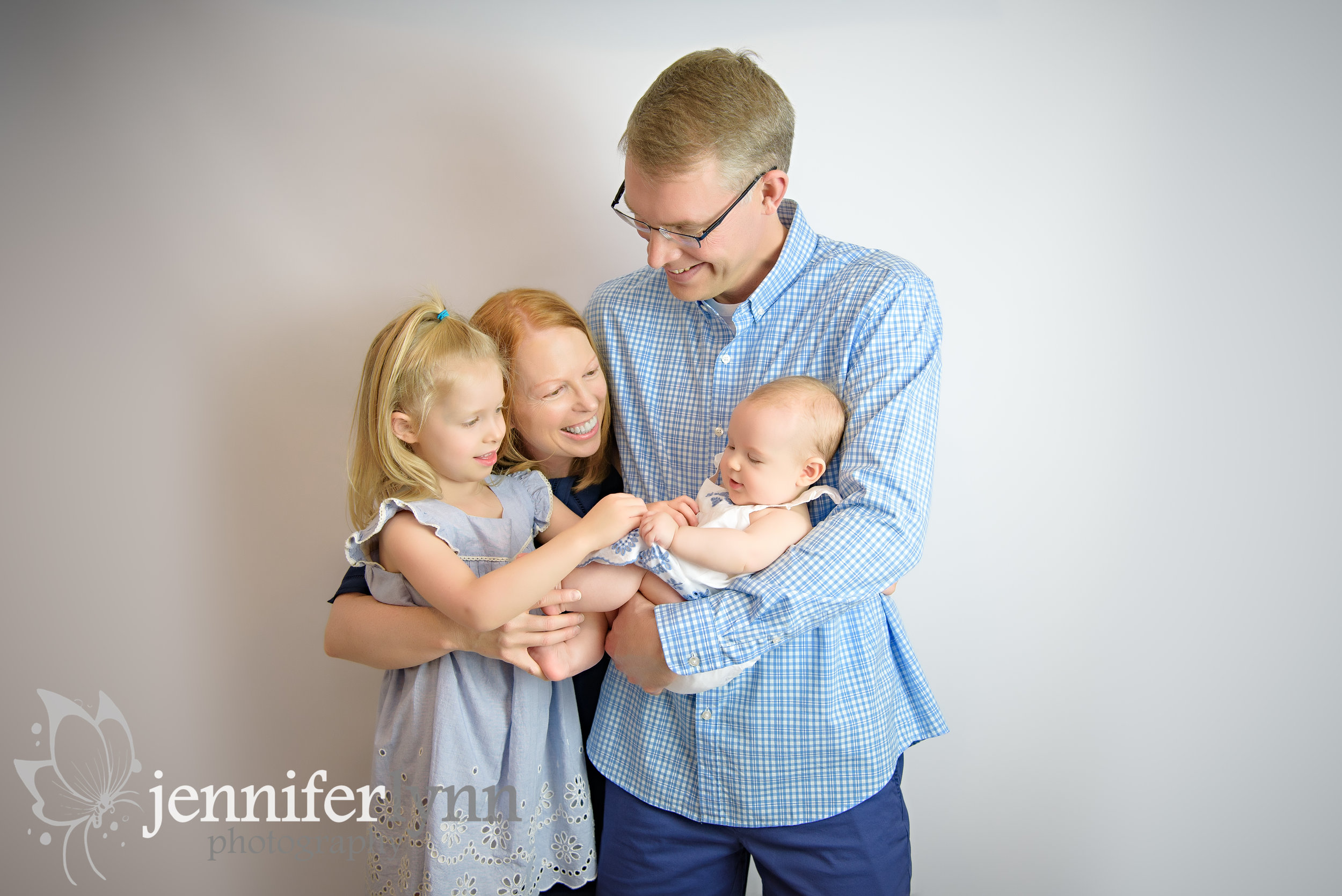 Thinking of booking a session for your child or baby? It's never too early or too late, especially to make sure you preserve all those milestone memories of baby's first year! Contact me today to book your session and ask about my baby milestone package for all of baby's first year.
CONTACT ME TO BOOK YOUR SESSION TODAY!
JENNIFER LYNN PHOTOGRAPHY: Maternity, Newborn, Baby, Child, Family